Celtics
Danny Ainge: Kelly Olynyk 'just isn't feeling right'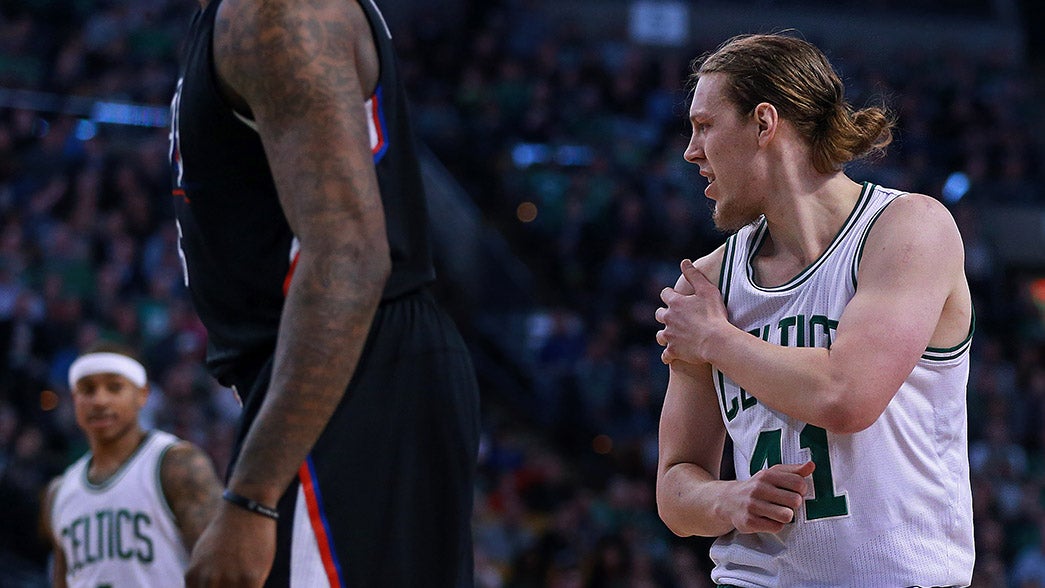 Although Kelly Olynyk has made his return to practice with the Boston Celtics, his right shoulder isn't quite ready for game action.
During his weekly interview, Celtics president of basketball operations Danny Ainge told 98.5 The Sports Hub's Toucher & Rich that Olynyk, while participating in team shootarounds and low-stress skill work, won't be rushed to get back on the floor.
"Kelly just isn't feeling right,'' Ainge said. "He did practice but wasn't able to make it all the way through everything. We're just being extra cautious with him.''
Olynyk, who injured the shoulder on Feb. 10 against the Los Angeles Clippers, hasn't suited up for the Celtics since and told reporters after Monday's workout that he was still feeling "a little stiff and sore.''
The third-year center said that one positive takeaway in his return to practice was being able to experiment with how much contact the shoulder could handle.
"It's good to feel what it can take, to feel where it's at,'' Olynyk told CSNNE. "Hopefully keep improving. We don't want any setbacks or anything like that.''
"There's no reason to rush Kelly back until he's ready,'' Ainge pressed. "[The shoulder's] not 100 percent, but he's getting close.''
33 awesome Larry Bird photos you won't remember
[bdc-gallery id="146679″]