Celtics
The NBA's best negotiator? Rockets GM Daryl Morey says Danny Ainge is the best he's faced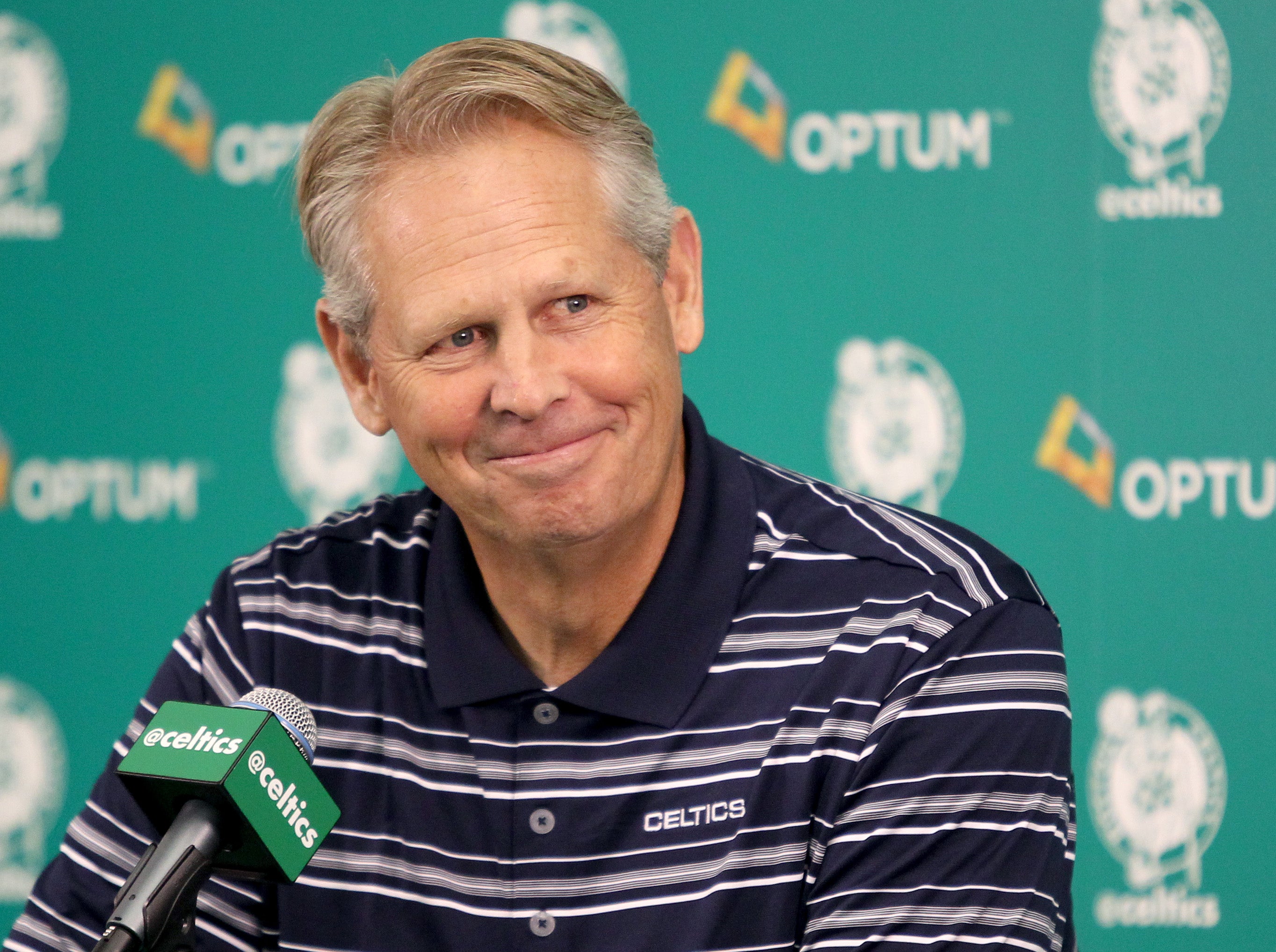 It's no secret that Celtics president of basketball operations Danny Ainge will have a lot of options at his disposal with his roster this offseason. Over the past couple years, he has assembled a vast collection of assets in the form of draft picks and young talent, all of which could be packaged in a trade to help land a star in Boston.
It remains to be seen whether Ainge has the right chips to find a partner for a blockbuster deal, but he has the respect of his peers to succeed on that front. Asked to name the best negotiatior he knows during a panel titled "Negotiations: Past, Present, and Future'' at the 2016 MIT Sloan Sports Analytics Conference on Friday, Rockets general manager Daryl Morey selected Ainge.
Morey spent three seasons working under Ainge in the Celtics' front office as the SVP of operations and information before joining the Rockets in 2006. In those years, Ainge was compiling assets for the Celtics' first rebuild during his tenure in Boston. Those pieces helped the Celtics land both Kevin Garnett and Ray Allen via trade in the summer of 2007. Those trades helped lead Boston to a championship in 2008. The title run was also made possible by Ainge's insistence on holding onto key young players, such as Rajon Rondo, when making those deals.
In recent years, Ainge has managed to sell high on Garnett, Paul Pierce and Rondo while buying low on current roster players like Isaiah Thomas and Tyler Zeller.
The Celtics may currently be a few moves from contending for another championship, but Ainge figures to be active this offseason trying to gain an edge and likely strengthening his reputation as "Trader Danny.''