Celtics
Jae Crowder likely to miss at least a few weeks with high ankle sprain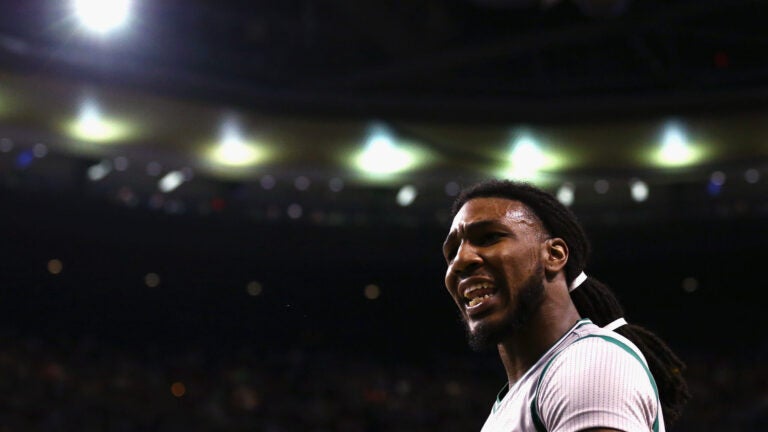 Jae Crowder suffered a high ankle sprain on Friday, and will likely be out for at least few weeks, Boston Celtics coach Brad Stevens told reporters Sunday.
[fragment number=0]
Crowder got an MRI on his ankle on Saturday after hurting it during the Celtics' 102-98 loss to the Houston Rockets on Friday. Crowder appeared to suffer the injury in the third quarter during a transition layup.
"I was on a fast break, and I came down in an awkward way,'' Crowder said Friday following the game, via ESPN.com. "I got up, and I didn't feel good. Come to find out I just sprained it.''
Crowder is averaging 14.4 points and 5.1 rebounds in 31.9 minutes during the 2015-16 season.
These Celtics Made 5 Straight Finals Before Lebron
[bdc-gallery id="465911″]