Celtics
Celtics fans to Kevin Durant: 'Come to Boston'
Durant will be a free agent at the end of this season.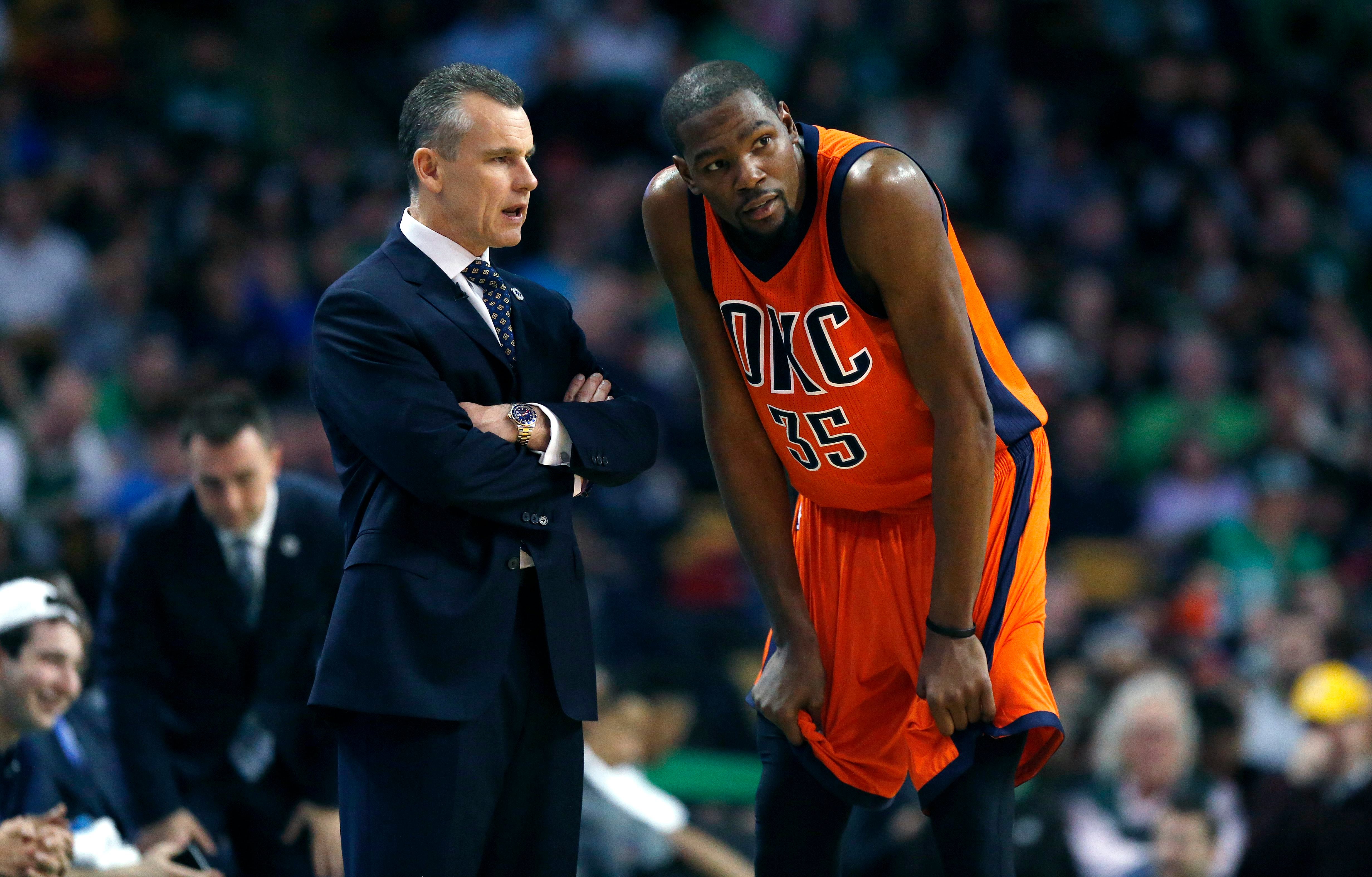 Kevin Durant let it be known that he likes the city of Boston on Wednesday. Just hours later, Boston fans responded swiftly with recruiting efforts during the Celtics' 130-109 loss to Durant's Oklahoma City Thunder at TD Garden.
Celtics' fans cheered "come to boston'' while Durant shot free throws.
[fragment number=0]
[fragment number=1]
But the cheering efforts may have been in vain.
"I didn't even hear that man,'' Durant said after the game. "I couldn't understand what they were saying. They said that?''
Durant enters free agency after this season, and the Celtics figure to be among the teams attempting to lure him away from Oklahoma City.
"I like the city a lot,''Durant said of Boston on Wednesday. "It's cold but they love sports here. It's a family atmosphere I feel when I walk around the city. So yeah, I like it a lot.''
These Celtics Made 5 Straight Finals Before Lebron
[bdc-gallery id="465911″]