Celtics
Isaiah Thomas and Mark Wahlberg could soon be Boston's favorite friends
The movie star and the Celtics guard are tight now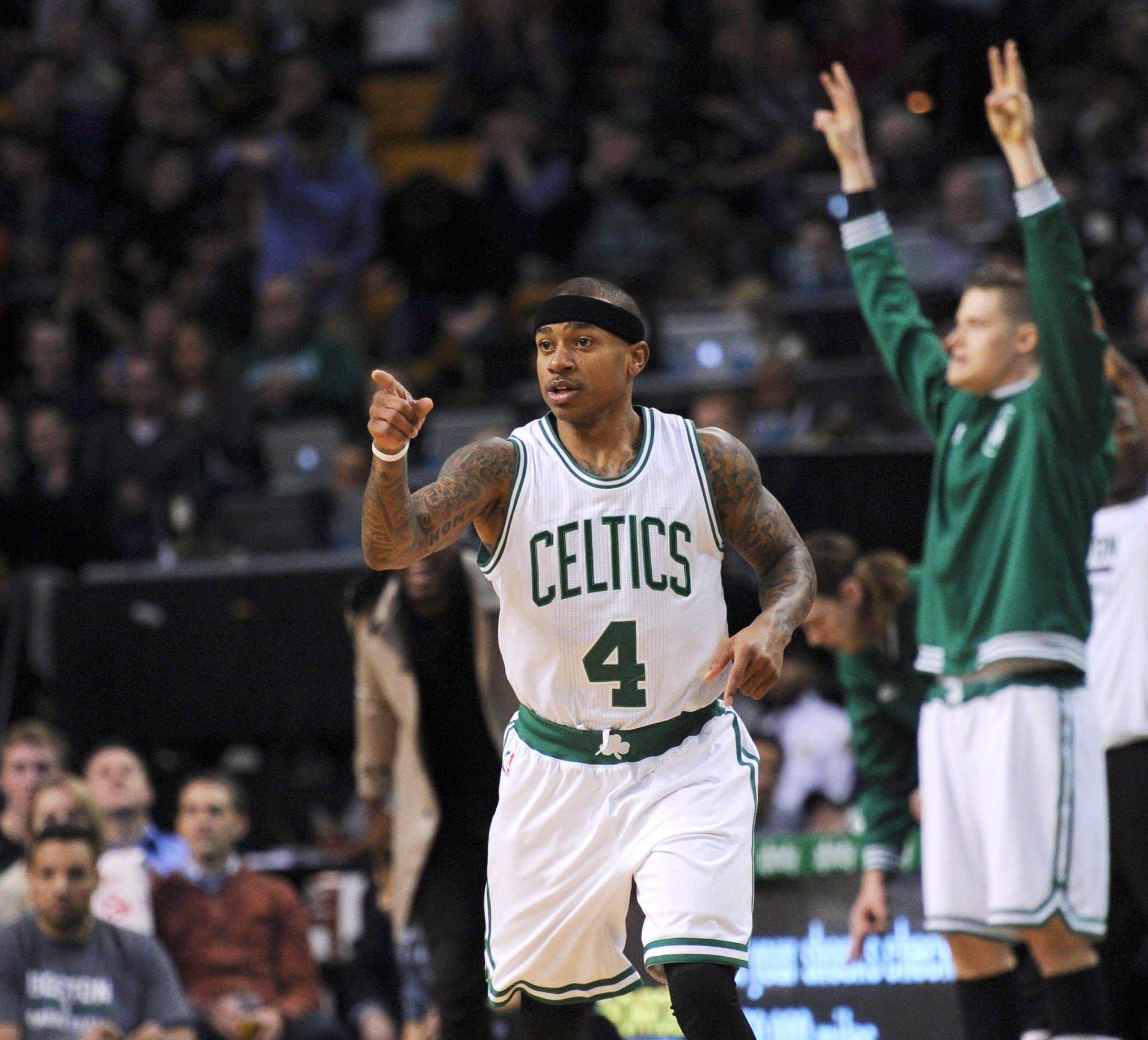 Isaiah Thomas had never met Mark Wahlberg before Wednesday night.  Now, according to Thomas, the two are good friends.
Isaiah Thomas on moment shared with Mark Wahlberg: "We got a little friendship brewing." Lobbies for role in future film.

— Chris Forsberg (@ESPNForsberg) March 24, 2016
Isaiah Thomas had a moment with Mark Wahlberg after a three in fourth. "We have a friendship now" pic.twitter.com/kYXuHE1eGf

— Mike Petraglia (@Trags) March 24, 2016
"Once they showed [Wahlberg] up on the jumbotron, I had to find out where he was," Thomas told reporters after the game.
With 6:45 to play in the fourth quarter, Thomas hit a three-pointer on the right baseline to give the Celtics a 74-70 lead.  After knocking it down, the 5'9″ guard immediately acknowledged Wahlberg to his right.
"When I hit the shot, I definitely had to point to him," said Thomas, who led all scorers with 23 points. "We got a little friendship brewing."
Don't be surprised if Thomas makes a cameo in one of Wahlberg's movies in the near future.
Celtics with five or more straight Finals appearances
[bdc-gallery id="465911″]