Celtics
Isaiah Thomas does his best LeBron James impression to block Chris Paul
So much hustle.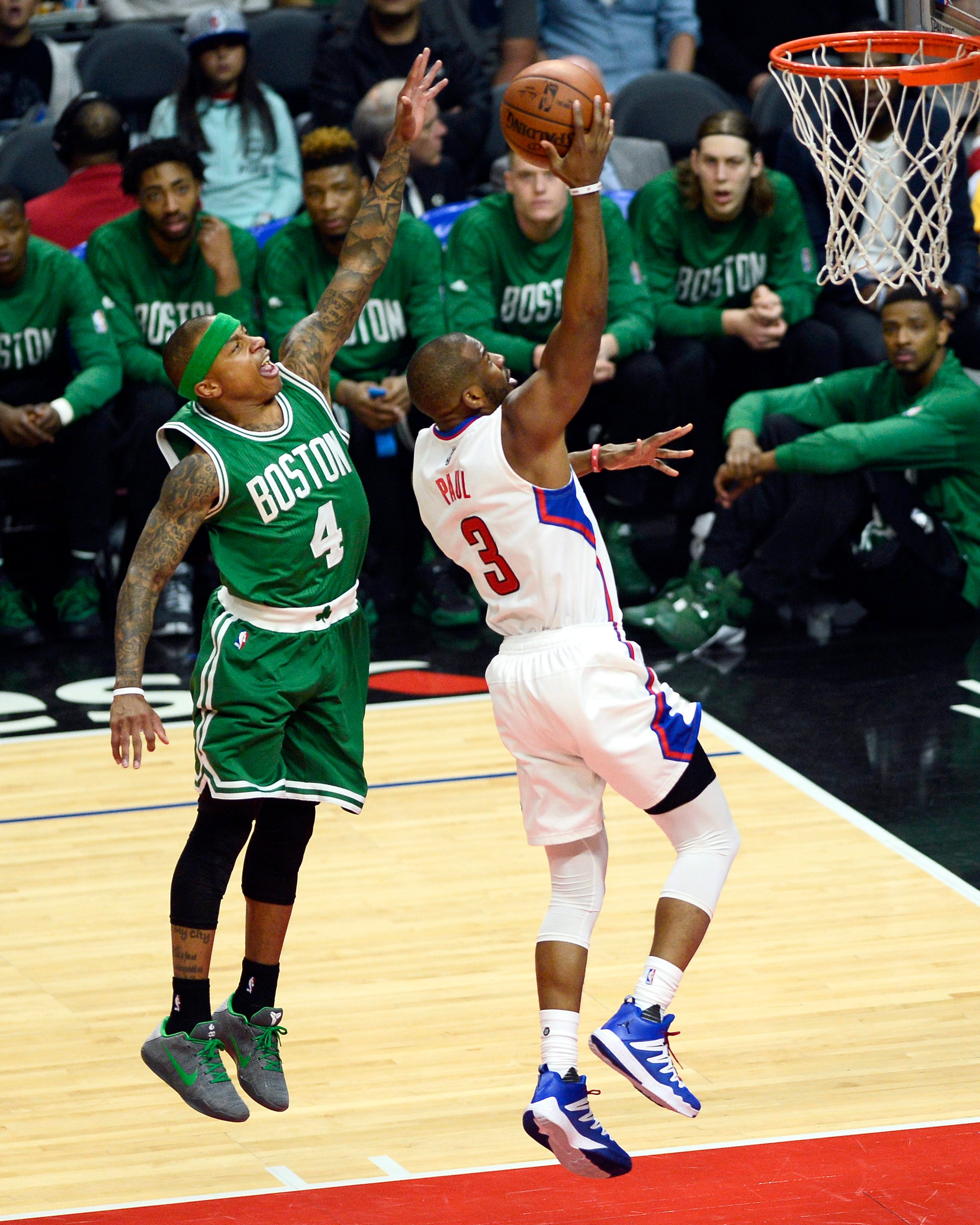 LeBron James is well known for coming out of nowhere in transition for a huge block. Isaiah Thomas appeared to take after James on Monday night, when the Celtics guard blocked the Clippers' Chris Paul in transition during Los Angeles' 114-90 win over Boston.
Of course, James is a burly 6-foot-8, and Thomas stands at 5-foot-9.
During the first quarter of the Celtics-Clippers matchup, Paul was driving solo toward the net. But Thomas closed the gap between him and Paul in the open court, and elevated for the huge block. Check it out below.
Thomas finished the game with 24 points, two assists, and this sole block.
The greatest Boston Celtics of all time
[bdc-gallery id="118766″]