Celtics
Jae Crowder aiming to return for Thursday's game in Portland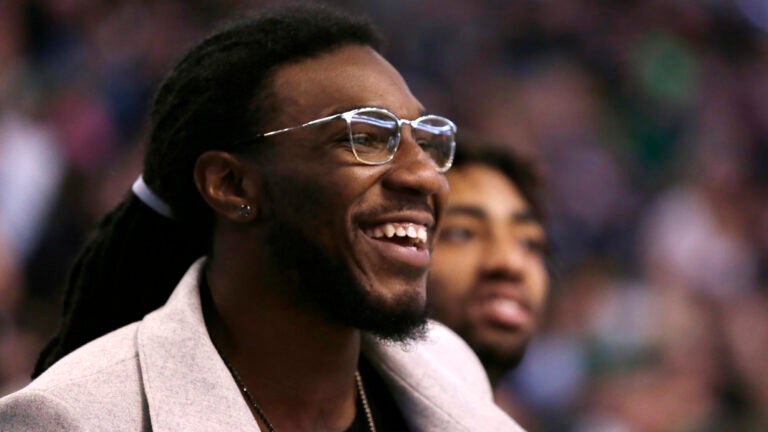 It's looking like the Celtics are going to have Jae Crowder back just in time for the final stretch of the season.
The 6'6″ swingman is targeting a return Thursday night in Portland after suffering a high ankle sprain against the Houston Rockets on March 12.
"Hopefully," Crowder told Comcast SportsNet's Kyle Draper when asked about returning against the Trail Blazers. "Unless I have a setback which I don't think I'll have."
The Celtics have fell from third to fifth in the Eastern Conference standings with Crowder on the sidelines, going 4-4 during his absence. Tuesday's practice will be crucial in determining whether Crowder's ankle will be able to handle game action this week.
"I'm going to push it [Tuesday]," Crowder said. "I'm going to go full [Tuesday] and see if I can get out there for the Portland game."
"I haven't really cut on it yet," he added. "I've just been doing conditioning, shooting and stuff like that."
Crowder was posting career highs in points (14.4), rebounds (5.1), and steals (1.8) per game before going down, and pointed out that the most frustrating aspect of the injury was the timing of it.
"If it happened earlier I would be okay with it," Crowder said. "But it's a crucial time of the year for our team. We want to finish the year out on the right note. I just want to get back healthy and give myself a chance to come back and be healthy for the playoffs."
The Celtics' biggest draft busts
[bdc-gallery id="465756″]