Celtics
Jae Crowder looks sharp in return from ankle injury
Crowder posted his fifth double-double of the season.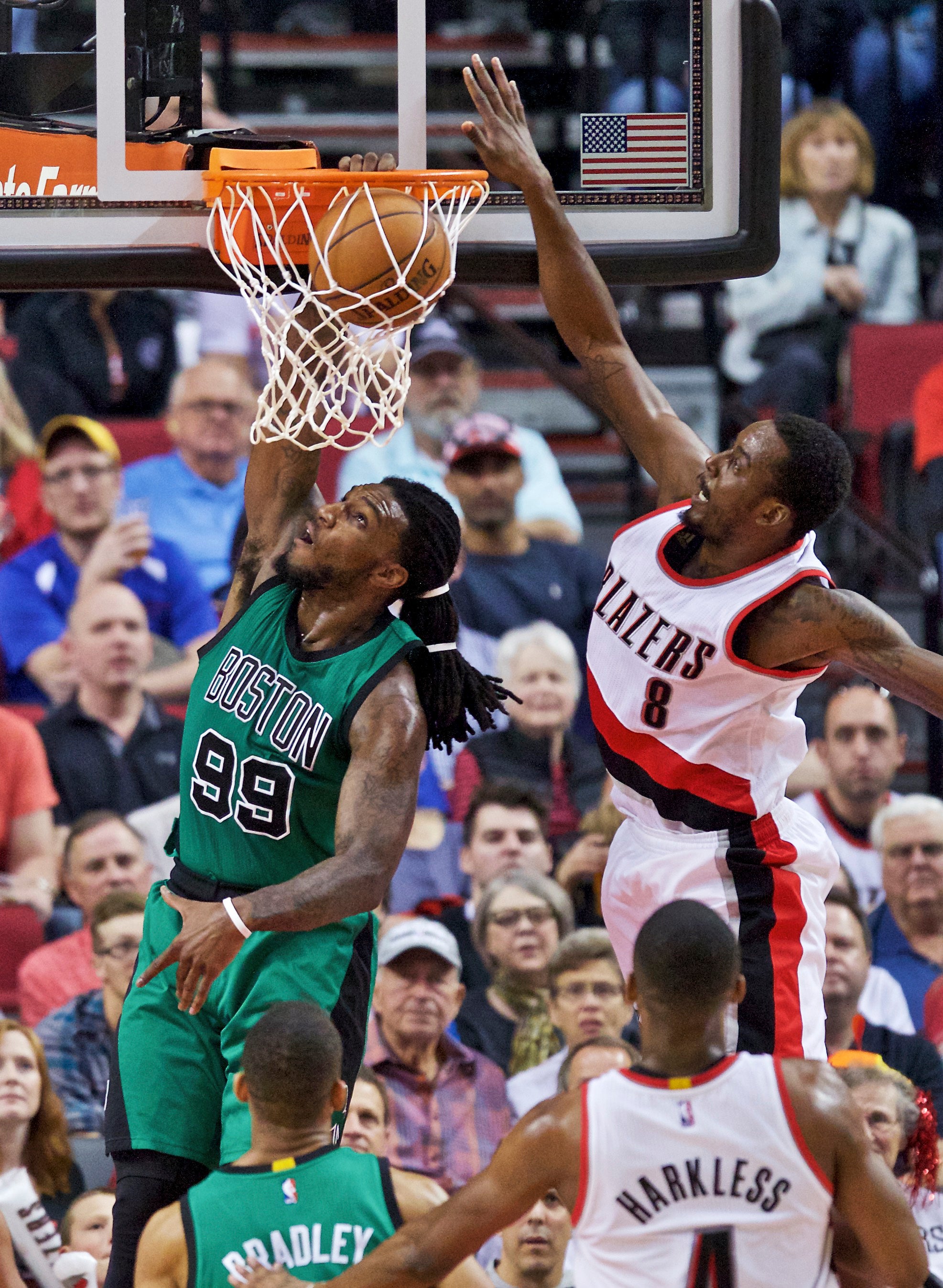 The Celtics' roster was whole for the first time in three weeks on Thursday night, as Jae Crowder returned from a high ankle sprain to face off with the Portland Trail Blazers.
The versatile small forward showed no visible lingering effects from the injury and immediately resumed his role as one of Boston's top contributors on both ends of the floor. Crowder posted his fifth double-double of the season with 13 points and 10 rebounds in 35 minutes of action and also added a pair of assists and steals in the 116-109 loss.
"It felt great," Crowder told MassLive.com after the game. "To be honest with you, I was just happy to be out there to fight with those guys and go to war with those guys. And it was everything I expected, I guess, despite the loss."
The 25-year-old also shook off some shooting rust to hit a clutch go-ahead 3-point attempt from the corner with just over a minute remaining in the game. Any good feelings from that basket though were wiped away when the hosts closed out the game with a 8-0 run to run away with the win.
Crowder initially said on Thursday that the plan was for him to play just one of Boston's back-to-back games against the Blazers and Warriors. However, after the game, he wouldn't rule out attempting to suit up against the defending champions in a nationally televised matchup on ESPN.
"I'm a little sore right now," Crowder said postgame. "My calf is a little sorer than I thought. But we'll see how it feels in the morning. I hope to give it a go [against Golden State] because I need it, because I need the conditioning."
With or without Crowder, the Celtics will try to put an end to the Warriors' 36-game winning streak at Oracle Arena Friday night.
Celtics New Big 3: The glory years
[bdc-gallery id="318034″]