Celtics
Kobe Bryant keeps a piece of TD Garden in his home office
That's some legendary flooring.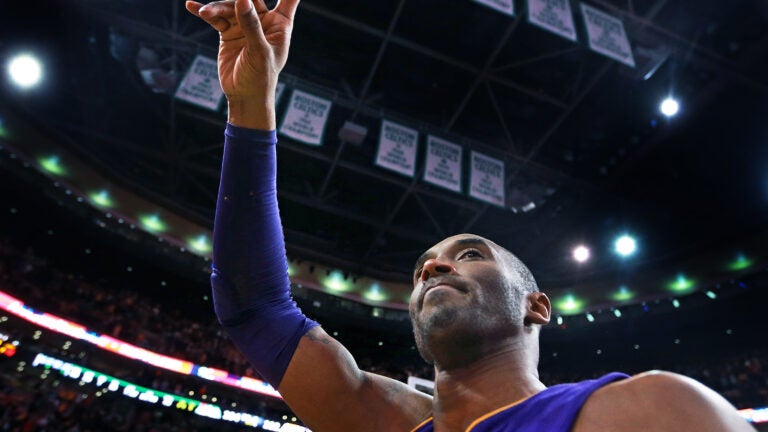 The parquet floor at TD Garden is unique. It's composed of 264 panels. It's the only NBA playing surface made of oak. And now, a bit of it is serving as perhaps the coolest bit of home office decor in the history of home office decor.
Back in December, the Celtics presented Kobe Bryant with a piece of the Celtics' trademark parquet floor, and the Lakers legend stated on Sunday that he has a special place for it in his home, via NESN.
"I put it in my home office. Right in the center," Bryant told Murphy. "I mean, that means more to me than (Celtics president of basketball operations) Danny (Ainge) would even know."
In his last game against the Celtics on Sunday, Kobe showed off the vintage play that made him the bane of the Celtics existence during the 2010 NBA Finals, scoring 34 points and showing that he can, in fact, still dunk.
Despite the 37-year-old's strong performance, the Celtics were able to take the win at the Staples Center, 107-100.
The Greatest Boston Celtics of all time
[bdc-gallery id="118766″]