Celtics
Celtics control their destiny in race for East's No. 3 seed, home-court advantage in first round of playoffs
Up next: Hawks, Hornets and Heat.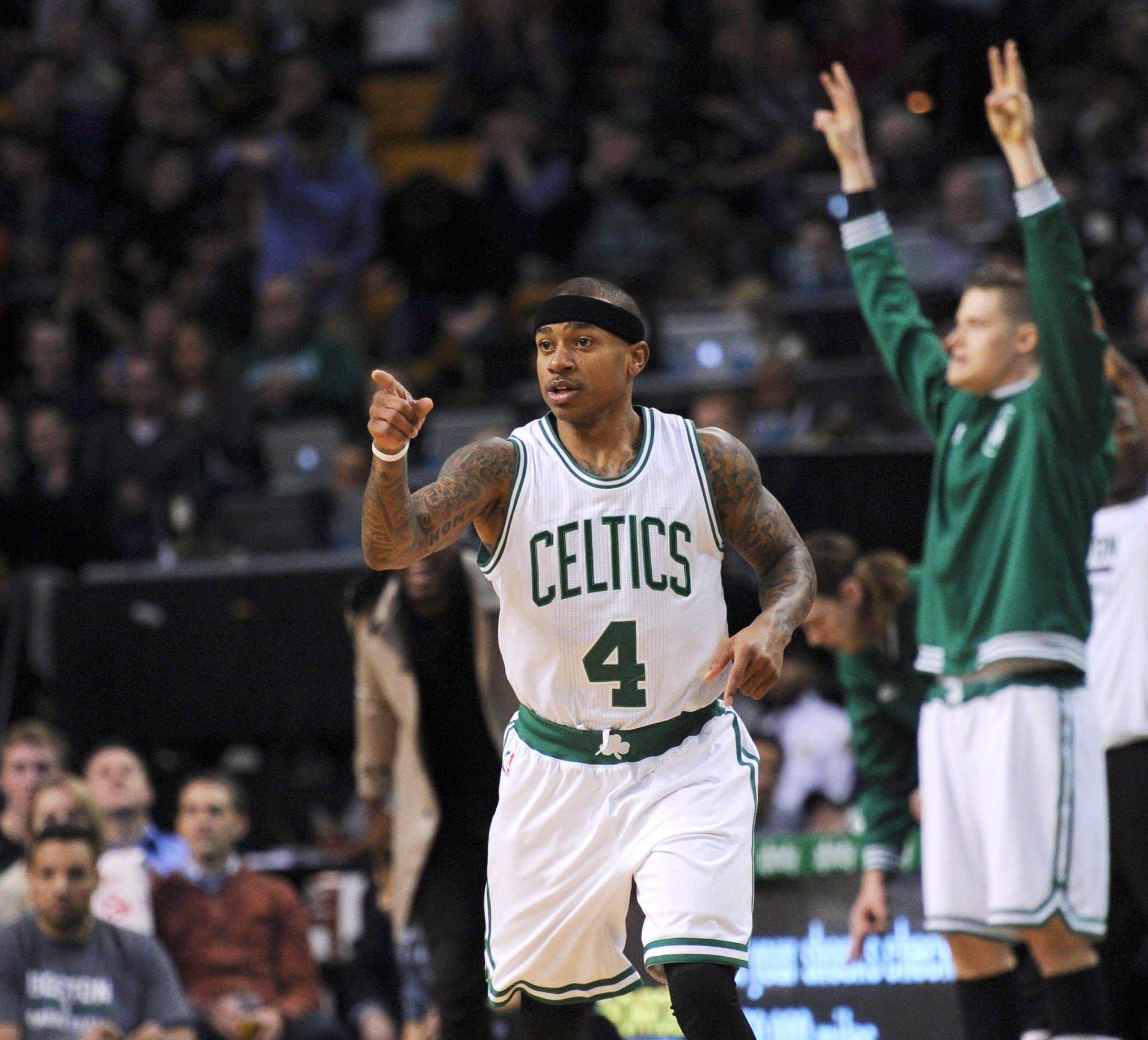 The Celtics' quest to clinch home-court advantage in the first round of the Eastern Conference playoffs took another big step forward Friday night after a 124-109 blowout win over the Milwaukee Bucks at TD Garden.
The Celtics are currently jockeying with the Hawks, Heat and Hornets in a race for the 3-6 spots in the East postseason. Boston's fourth straight win allowed them to keep pace with the Hawks for the No. 3 seed and pick up a game in the standings over the Heat, who were defeated by the Magic in Orlando on Friday. All four teams are within one game of each other with just five days remaining in the regular season.
3. Atlanta (47-32)
4. Boston (47-32)
5. Miami (46-33)
6. Charlotte (46-33) 
The Celtics would currently lose the seeding tiebreaker to the Hawks since they are down 2-1 to Atlanta in the season series between the two teams. Brad Stevens and co. have a chance to change that Saturday night, however, as the two squads face off in Atlanta. Boston follows up that showdown with home dates with the Heat and Hornets to close out the season, giving itself complete control over its destiny to earn the No. 3 seed and home-court advantage in the first round.
If the Celtics win out and finish with 50 wins, they win the third seed outright. A loss in Atlanta on Saturday night would seriously dent the Celtics' chance at the No. 3 seed, since the Hawks would clinch the head-to-head tiebreaker. Two wins over the final three games will also clinch home-court advantage for Boston in the first round as it holds the head-to-head tiebreaker over Miami and Charlotte.
"We understand what's going on," Evan Turner said Friday night. "We're lucky enough where we have something to do with it, you know what I'm saying? Not to even worry about it too much, it's like, all right, three teams that we're bunched with, we have the opportunity to take (it) into our own hands."