Celtics
The Nets appear to be all-in in helping the Celtics for the 2016 NBA Draft
The Nets look like they've already called it a season.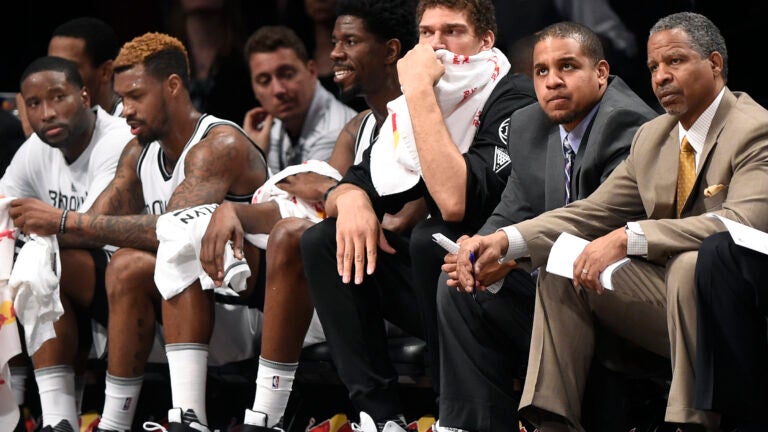 The Nets keep doing the Celtics favors.
In early April, Brooklyn shut down starters Thaddeus Young and Brook Lopez. And it appears — at least for one play during Monday's loss to the Wizards — the 21-60 Nets stopped playing defense, too.
The Celtics have the Nets' 2016 and 2018 first-round draft picks from the Paul Pierce and Kevin Garnett trade. They can also swap picks with the Nets in the first round of the 2017 NBA Draft.
The Nets, who have one game remaining in their season, have the third-worst record in the NBA. If Brooklyn stays in that position, they will give the Celtics a pick with the third-best lottery odds. Only the Lakers (16-65) and 76ers (10-70) have lost more games. The Phoenix Suns are fourth-worst with a 22-59 record.