Celtics
Celtics to face Hawks in first round of NBA playoffs, series schedule set
Boston will be the No. 5 seed in the East and open up the postseason in Atlanta on Saturday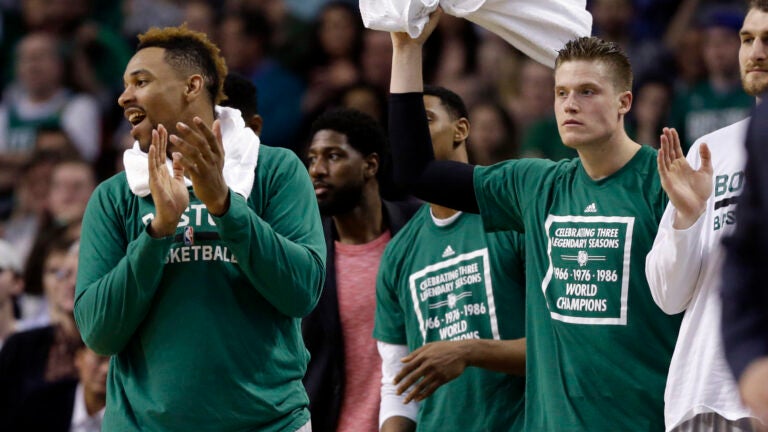 The fifth-seeded Celtics will open their first-round series against the fourth-seeded Hawks on Saturday night in Atlanta, the NBA announced early Thursday morning.
Boston finished the regular season in a four-way tie with the Hawks, Heat and Hornets for third place in the Eastern Conference following Wednesday's 98-88 comeback win over the Heat at the TD Garden. Despite all four teams finishing with identical 48-34 records, Miami earned the No. 3 seed based on winning the Southeast Division tiebreaker over the Hawks and Hornets. The first tiebreaker in a multi-team stalemate is the division winner, a qualifier that immediately eliminated the Celtics from potentially earning the No. 3 seed.
Atlanta took the No. 4 seed based on winning head-to-head tiebreakers over Boston and Charlotte, bumping the Celtics to the fifth seed in the matchup. Boston won the season series over Charlotte two games to one, giving them the edge for the No. 5 slot.
The full schedule for Boston's first-round series is below:
Game 1: Saturday, April 16 at Atlanta (7 p.m., ESPN/CSNNE)
Game 2: Tuesday, April 19 at Atlanta (7 p.m., TNT/CSNNE)
Game 3: Friday, April 22 at Boston (8 p.m., ESPN2/CSNNE)
Game 4: Sunday, April 24 at Boston (6 p.m., TNT/CSNNE)
Game 5: Tuesday, April 26 at Atlanta (TBD)*
Game 6: Thursday, April 28 at Boston (TBD)*
Game 7: Saturday, April 30 at Atlanta (TBD)*
* If necessary