Celtics
Hawks mascot's failed balancing act has painful ending
Oh no.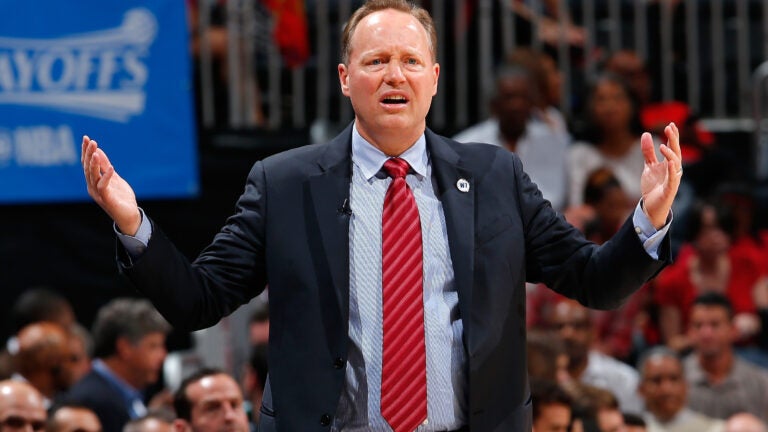 The Hawks mascot suffered a low blow Tuesday night during the third quarter of Game 2 of Atlanta's playoff series with the Celtics.
Harry the Hawk appeared to slip during a balancing act. He was standing on a divider in the stands, jumped, slipped, and took a shot to the crotch.
Red hawk down, red hawk down!
HARRY THE HAWK IS FINALLY DEAD THANK THE LORD pic.twitter.com/cFH6ne0ptH

— Rembert Browne (@rembert) April 20, 2016
The Hawks Twitter account called in backup for the poor bird.
Can someone please go check on Harry? https://t.co/Cln3ZS3uRs

— Atlanta Hawks (@ATLHawks) April 20, 2016
(h/t — SBNation.com)