Celtics
Terrance Knighton says he will try to recruit Kevin Durant to the Celtics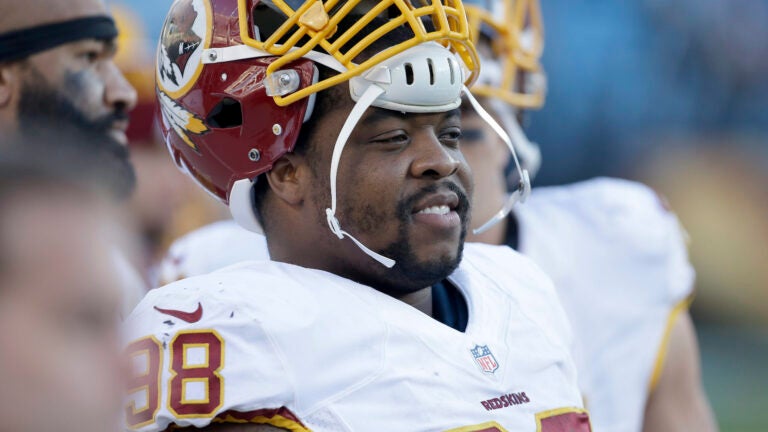 Danny Ainge and the Celtics will have a new weapon in their arsenal in their pursuit of pending free agent Kevin Durant this summer: the New England Patriots' newly-signed defensive end, Terrance Knighton.
Knighton, 29, grew up in the Hartford, Conn. area and is a long time Celtics fan, frequently showing his support for the team through his Twitter account.
And apparently, he's going to do all he can to get the Thunder's seven-time All Star in green.
Trust me when the offseason starts I'll be texting KD almost every other day recruiting ☘☘

— Terrance Knighton (@MisterRoast98) April 21, 2016
It's good to see the New England teams working together.
Boston Marathon 2016
[bdc-gallery id="691078″]