Celtics
Isaiah Thomas: 'I just want to follow in the footsteps of all the Celtics greats'
Thomas joined some exclusive company with 42 points in Game 3.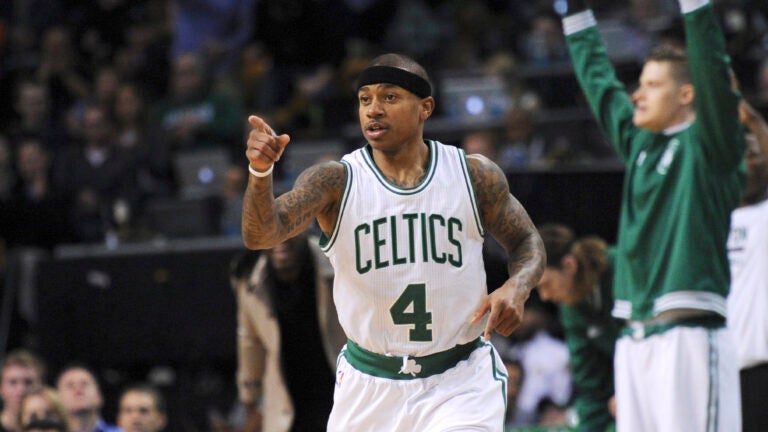 Ray Allen, Larry Bird, John Havlicek, Sam Jones, Reggie Lewis, Paul Pierce, Rajon Rondo and Jo Jo White. Those are some of the players who had scored 40 points or more for the Celtics in a playoff game prior to Friday night.
That list of esteemed names was read to Isaiah Thomas by a reporter following Game 3 after he delivered a career-high 42 points in Boston's 111-103 win over the Hawks. The 5-foot-9 guard couldn't help but smile when being informed he was joining that kind of company in Celtics history.
"I'm just glad we got the win first and foremost, but that makes me feel happy, just to be in the same category as those great players," Thomas said. "I just want to follow in the footsteps of all the Celtics greats I know, that starts by winning then other than winning, winning championships. We are far from that, but I still want my name up there so I am happy about that."
Thomas shot 12 of 24 from the floor and 13 of 15 from the free throw line in front of a packed TD Garden on Friday. Before the game, he received some motivational help from a pair of undersized Hall of Fame guards.
"Allen Iverson just said keep fighting," he said. "They did what they were supposed to do in Atlanta, now its time for you guys to take advantage of being at home. Then Isiah Thomas just gave me a few tips I can't tell you guys about. He told me what he has seen and he helped me out a lot."