Celtics
Celtics motivated to keep improving after disappointing playoff exit
"From a big-picture perspective, I feel good about our progress."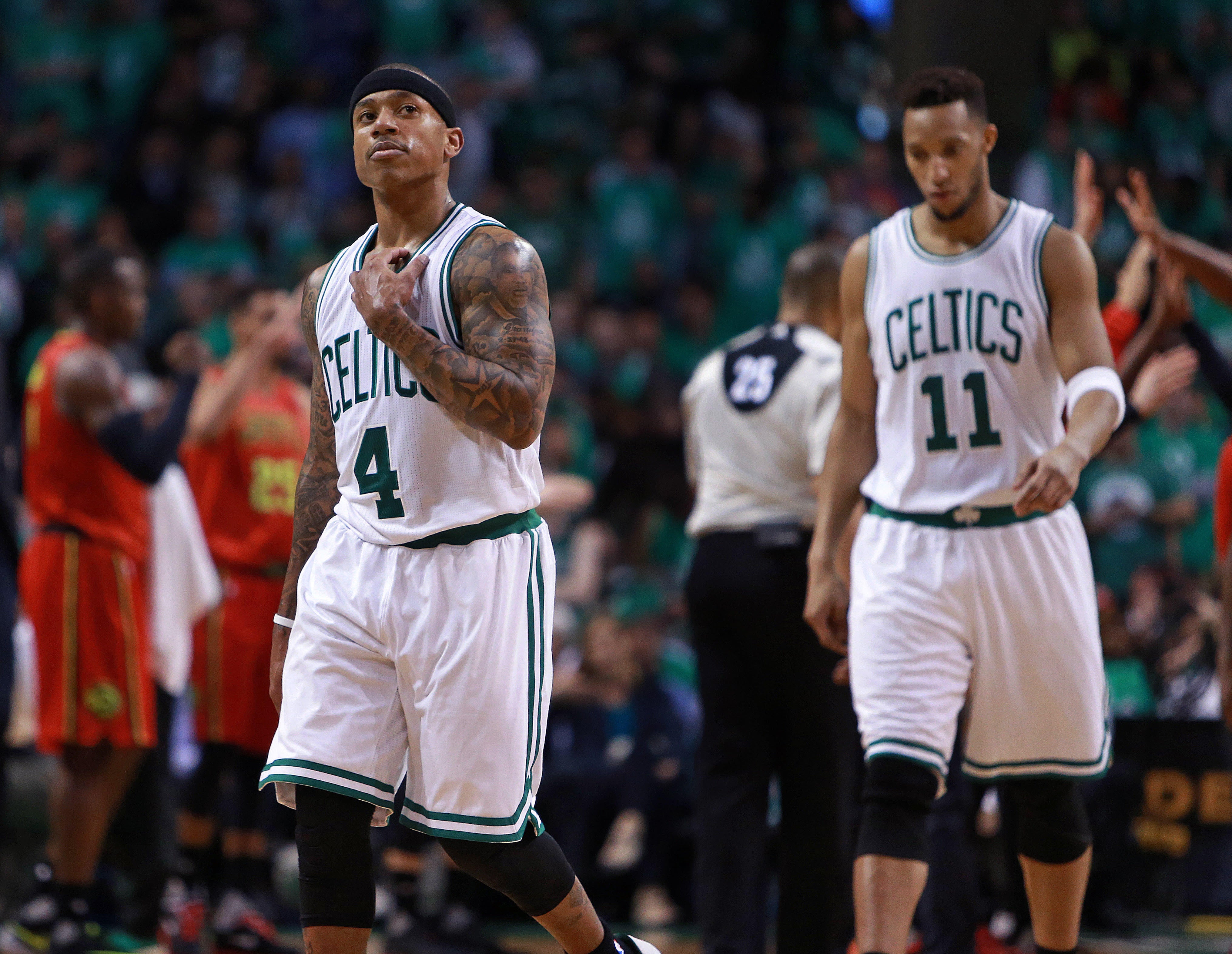 After a first round sweep by the Cleveland Cavaliers in last year's postseason, the Celtics aimed to take a step forward in the 2016 playoffs against a more evenly-matched opponent in the Atlanta Hawks.
That hope came to an end on Thursday night as the Hawks handed the shorthanded Celtics their second straight double-digit defeat, clinching a 4-2 series victory with a 104-92 win in Game 6 at TD Garden.
While the emotions were raw following a loss in which the Celtics trailed by as many as 28 points in the second half, head coach Brad Stevens attempted to emphasize that the season was not a failure, despite the disappointing finish.
"I think the biggest thing is," Stevens said. "It's tough right now because of the emotions of the moment and losing the series and the way that we lost in the last games, in the last two games. But I think that from a big-picture perspective I feel good about our progress. We have great opportunities to move forward with our future flexibility.
"And I think that over time, though tonight is sour and you have a sour feeling about it, this will make guys more, more encouraged to get in the gym. I mean, this is – for young guys, sour's not all bad, right? Because it's like me, I'm going to go home and watch what I can do different. I know that. And I hope that our guys feel the same way. They need to take some time off, but after that, let's get better."
Jae Crowder was one Celtics player who took those words to heart after struggling with his shot for the majority of the series.
"It'll drive me to work harder, for sure," he said. "It'll drive me to be a different player than I am today. We'll use it as motivation and move on."
Isaiah Thomas, who scored 25 points to go with 10 assists in the Game 6 loss, called the defeat the toughest loss he has ever had to endure.
"It's very emotional for me just because we gave it all," Thomas admitted. "We never put our head down. And like I said, this group of guys is something special. I gave it my all, so that's why it hurts that much more. I wish I could've done more, but it just happened to be like that. So it is tough for me."
Even with an uncertain offseason looming for the roster, Thomas is committed to having the Celtics back and ready to tackle a bigger challenge.
"We just gotta learn from these battles knowing that, nobody said it was going to be easy," Thomas said. "It's tough to win the series. Now that we know that, it was tough to even win two games. This should hurt everybody and then we should come back next year even stronger."