Celtics
Danny Ainge is sending Isaiah Thomas to the NBA draft lottery: 'He's our leprechaun'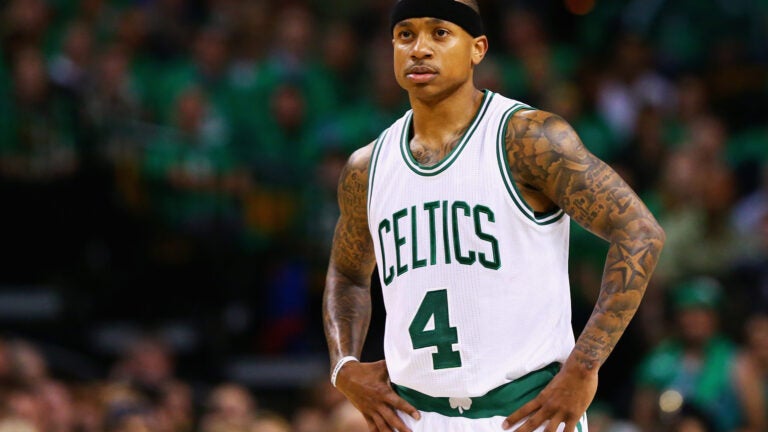 Celtics president of basketball operations Danny Ainge picked Isaiah Thomas to represent the franchise at the 2016 NBA draft lottery on May 17. With the Celtics having a 15.6 percent chance to land the No.1 overall pick, Ainge is hoping Thomas can bring the Green some luck.
"He's our leprechaun," Ainge said of the Celtics' 5'9″ point guard after draft workouts on Wednesday.
Danny Ainge on sending Isaiah Thomas as team's podium presence at Draft Lottery: "He's our leprechaun" pic.twitter.com/dtjTeeFHvu

— Chris Forsberg (@ESPNForsberg) May 4, 2016
In addition to the unprotected lottery pick acquired from the Nets, the Celtics own seven other selections in the upcoming draft, more than any other team in the NBA.
As Ainge acknowledged, luck is needed at the top of the draft.
Ainge: "My expectations are high this offseason, and yet I also know it takes good fortune. We need the ping pong balls to bounce our way."

— Boston Celtics (@celtics) May 4, 2016
Celtics biggest draft busts
[bdc-gallery id="465756″]