Celtics
Larry Bird on why he won't hire Kevin McHale to coach Pacers: 'I respect him too much'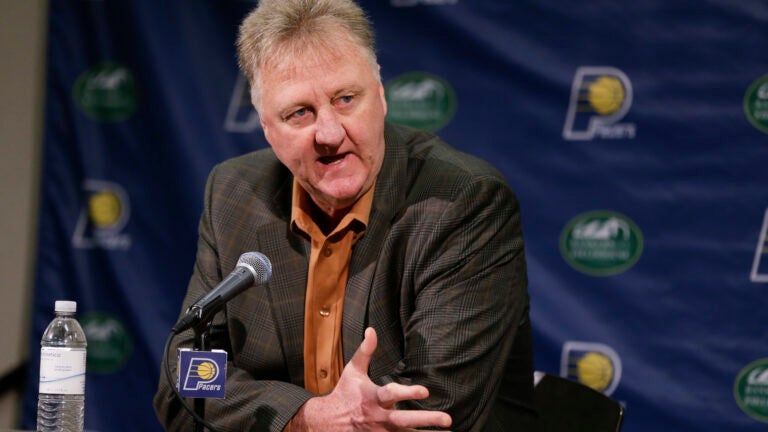 Larry Bird must find a new coach for the Pacers. Kevin McHale is an experienced coach without a team. But the Pacers' president of basketball operations apparently won't be bringing his former Celtics teammate to Indiana.
"I would not do that to Kevin, have him work for me. I respect him too much," Bird said on Thursday, via The Associated Press, after announcing that the team would not be bringing back Frank Vogel as coach. "I would love for him to be the coach, but it ain't going to happen because I respect him too much."
Bird's decision to move on from Vogel after the Pacers' playoff exit led to speculation, however briefly, that McHale could be in line for the job. The two spent 12 seasons together in Boston, winning three championships ('81, '84, '86).
Announcement on Vogel comes just after Kevin McHale removes himself from consideration in Sacramento. Bird-McHale dots being connected.

— Matt Winer (@matt_winer) May 5, 2016
If this happens I have to seriously rethink my life and where I want to live and stuff. https://t.co/zJCupjRc8A

— Bill Simmons (@BillSimmons) May 5, 2016
McHale was fired by the Rockets in November, not long into his fifth season as the team's head coach. A Hall of Famer and seven-time All-Star as a player, McHale was previously the head coach of the Timberwolves for two seasons. His career coaching record is 232-185.
Rare Larry Bird photos
[bdc-gallery id="146679″]