Celtics
Celtics to move to new practice facility in Boston
The Bruins will be in the neighborhood, too.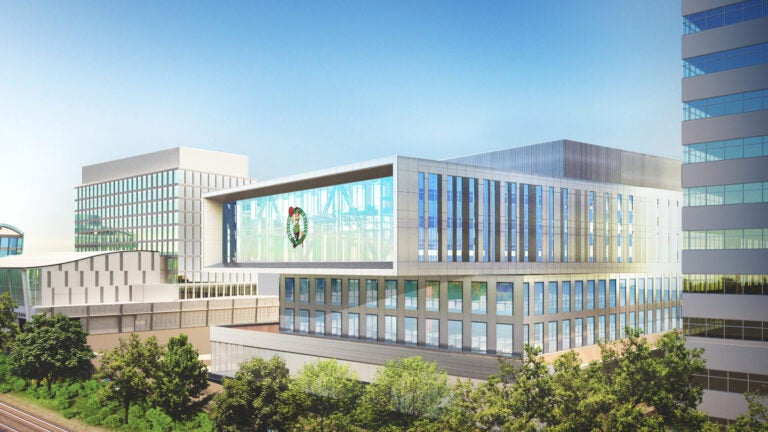 The Boston Celtics will soon be practicing closer to the city.
The team's new practice home will be at Boston Landing, the 15-acre mixed-use development surrounding New Balance's new headquarters along the Massachusetts Turnpike in Brighton, according to a press release from the Celtics and NB Development Group, New Balance's real estate arm.
Construction is expected to begin this fall, with completion in 2018. Plans for the 70,000-square-foot complex include two practice courts, locker rooms, work space for coaches and team staff, and expanded facilities for strength and conditioning, nutrition, and physical therapy.
The team won't open the facility to the public for practices, but will host occasional events for the community and season ticket holders, according to Celtics spokesman Christian Megliola. A 40-foot glass wall looking in to the practice courts will face commuters on the Pike, putting 17 championship banners on display.
Megliola declined to say what the building would cost to build. The Celtics will lease it, he said.
The Boston Bruins, who, like the Celtics, play their home games at TD Garden, broke ground on their own practice facility at the same site in 2014. Boston Landing will also feature a new commuter rail station, which is expected to open next spring.
The Celtics have practiced in Waltham since 1999.
So, how does Kevin Durant feel about Allston-Brighton?