Celtics
The Celtic fan's guide to falling in love with Buddy Hield
The sharpshooter recently made 85 of 100 3-point attempts in a draft workout for Boston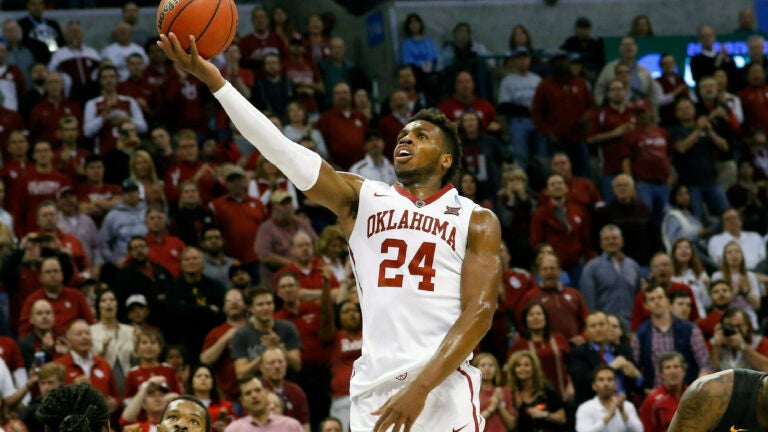 The basics:
Position: Shooting guard
Height: 6-5
Weight: 212 lbs
Age: 22
College: Oklahoma
Year: Senior
The game: After playing four full years at Oklahoma, Hield is the most seasoned performer in this year's crop of potential No. 3 picks. While he was a solid offensive weapon for most of his career at OU, his breakout season did not come until his senior year when he led the NCAA in 3-point accuracy. His marksmanship from long-range makes him an appealing target for NBA teams, but his pro ceiling seems limited due to his age (22). Concerns about his defensive ability and just how well his shot-making will translate to the pro level will also be a factor if he slides into the bottom half of the lottery.
The statistics (2015-16 season): 25.0 ppg, 5.7 rpg, 2.0 apg, 50.1 FG%, 45.7 3PT%
NBA-ready skill: Perimeter shooting. Hield was one of the best shooters at the college level last season, hitting nearly half of 3-point attempts (45 percent) despite taking eight per game. He's also got the city of Boston buzzing about him after sinking 85 of 100 3-point shots in front of the Celtics brass at a recent workout. With his quick release and smart offensive IQ, Hield will provide a boost to any team's 3-point arsenal right away.
Needs to improve: Defense. After spending most of his time at Oklahoma defending wings, he's not going to have the size or skill set to handle that spot at the NBA level. Hield struggles defending speedier players and he's bound to see plenty at the two guard next season. His off ball defense and IQ are also spotty, making him a liability on that end of the floor.
The hype: While the hype about Hield's shooting ability is on the upswing, his draft prospects seem to be on the decline a bit. No mock draft has the shooting guard going to the Celtics at No. 3, and his stock currently has him going in the 5-7 pick range.
The Highlights:
The Celtics' historical comp: Hield's shooting ability in college will remind Celtics fans of Ray Allen, but the 22-year-old guard lacks the midrange and finishing game that made Allen one of the best shooting guards ever. So let's bring expectations down a notch and bring up another recent Celtic sharpshooter: Eddie House. Hield should become a bigger and better version of the ex-Boston sparkplug (at the least).
Bust potential: While experienced offensive-minded college guards have had a strong NBA track record in recent years (Damian Lillard, C.J. McCollum), there is also a risk their game doesn't translate well to the next level (Jimmer Fredette). Without a stellar defensive skillset to fall back on, Hield will need to be potent offensively if he wants a chance to play big minutes.