Celtics
Wyc Grousbeck says other teams' trade offers were 'a collection of rip-off attempts'
The Celtics owner explained his team's lack of trade movement Thursday night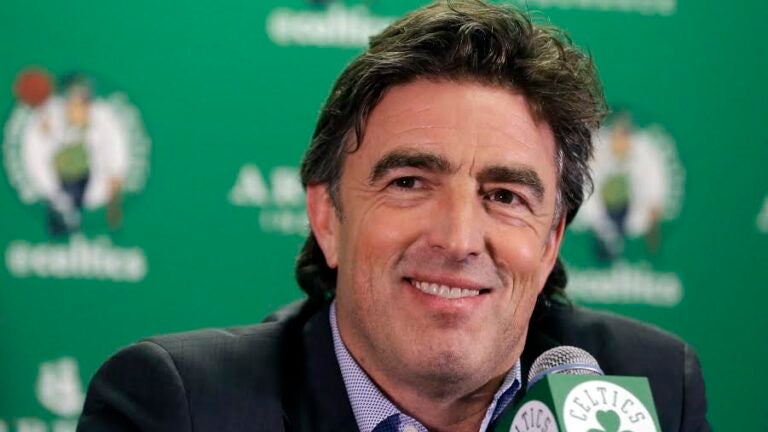 Celtics owner Wyc Grousbeck isn't lamenting a lack of action by Danny Ainge.
Grousbeck had an answer for reporters' questions as to why Ainge didn't pull off a blockbuster during Thursday night's NBA Draft: the offers weren't good enough.
"We did not sniff a trade today," Grousbeck said, via CelticsBlog. "It was a collection of rip-off attempts and we laughed at them."
The Celtics had 'a lot of discussions' surrounding the No. 3 overall pick but didn't pull the trigger. Earlier in the night, ESPN's Marc Stein had the Celtics in discussions with Philadelphia for big man Nerlens Noel and the Chicago Bulls for swingman Jimmy Butler. Neither trade happened.
ESPN sources say Philadelphia is offering Nerlens Noel, No. 24 and No. 26 in tonight's draft and Robert Covington for Boston's No. 3 pick

— Marc Stein (@ESPNSteinLine) June 23, 2016
And ESPN sources say that Boston has been holding out all day for a better offer; Chicago's Jimmy Butler has been HIGH on the Celts' list

— Marc Stein (@ESPNSteinLine) June 23, 2016
"The trades that were offered to us made us hang up right away," Grousbeck told reporters. "We refused to be ripped off by anyone. People call us up, thinking they can rip us off because they think we're in a hurry. So thanks, but no thanks. We were open for business, but we weren't getting ripped off."