Celtics
Celtics reportedly on short list of teams interested in free agent Al Horford
The Hawks are trying to keep him, though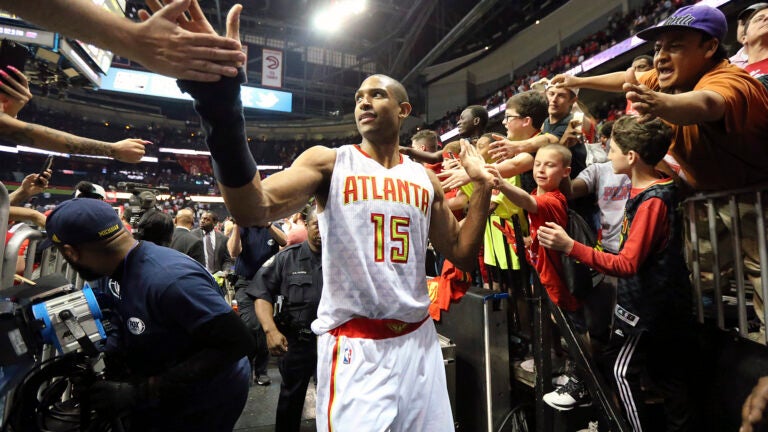 Kevin Durant isn't the only free agent the Celtics are expected to court when NBA free agency opens Friday.
Boston is one of several teams pursuing Atlanta Hawks free agent Al Horford, sources tell ESPN's Marc Stein. The Lakers, Rockets, Magic, Pistons, Wizards, and Nets are also expected to be in on Horford.
Horford averaged 15.2 points and 7.3 rebounds for Atlanta last season. The 9th year forward added a 3-point shot to his game, attempting 3.1 per game when he had not attempted even one 3-pointer per game in any season previously.
The 1986 Celtics victory parade, 30 years later
[bdc-gallery id="762947″]