Celtics
Al Horford chooses Celtics, agrees to 4-year max deal
The four-time All-Star turned down offers from Washington and Atlanta for Boston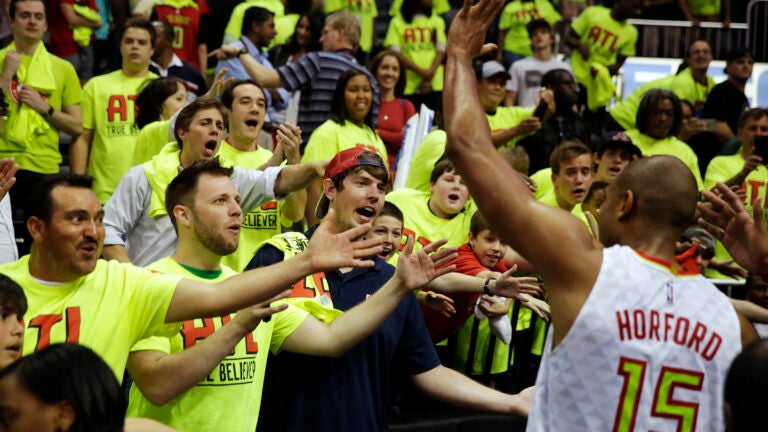 The Celtics landed one of their top targets in free agency on Saturday when Al Horford announced via Twitter he is headed to Boston.
Celtic Pride!!!!!! ??????????????????

— Al Horford (@Al_Horford) July 2, 2016
Adrian Wojnarowski of The Vertical was first to report the terms of Boston's deal with the 30-year-old center, a four-year maximum contract worth $113 million. The nine-year center was reportedly weighing offers from the Washington Wizards and Atlanta Hawks over the past two days before electing to sign with Boston's young core.
Horford, 30, wasted no time after agreeing to terms with Boston to show off his devotion to his new home on Twitter.
Al Horford didn't waste any time updating his Twitter page: pic.twitter.com/mq0yJIzH8T

— Brian Robb (@CelticsHub) July 3, 2016
His new teammates showed their excitement for the signing on Twitter as well.
Let's getit!!! RT @Al_Horford: Celtic Pride!!!!!! ??????????????????

— Isaiah Thomas (@Isaiah_Thomas) July 2, 2016
Horford is a four-time All-Star who averaged 15.2 points, 7.3 rebounds and 3.2 assists this past season. He was the No. 3 overall pick in the 2007 NBA Draft in Atlanta and played the first nine years of his career with the Hawks.