Celtics
Al Horford's dad: Celtics fans played big role in decision to choose Boston
The ex-NBA player said his son admired support Celtics fanbase gave their team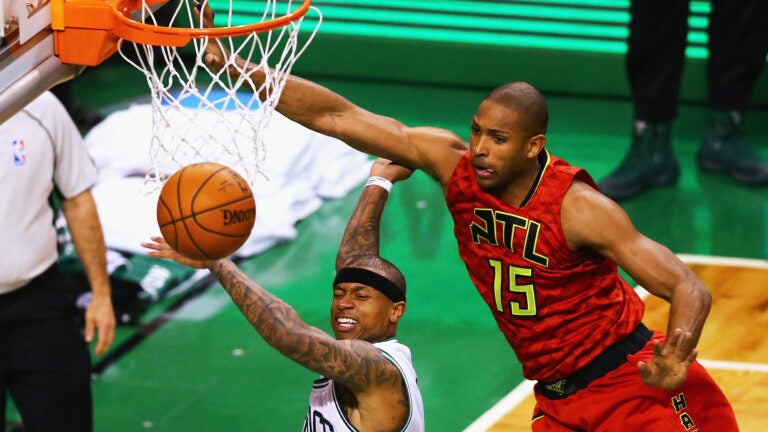 Al Horford's father, Tito, is no stranger to NBA arenas. The 50-year-old played three seasons in the league during the 1990's as a 7-foot-1 center for the Milwaukee Bucks and Washington Bullets.
The elder Horford knows what it's like to play in front of a full and energized crowd and that's something he said was a critical factor in his son's decision to sign with the Celtics over the Hawks on Saturday evening.
"There wasn't as much motivation for him when he saw all the empty seats when they were winning," Tito Horford told the Boston Globe about the Hawks fanbase. "He said to me, 'Dad, when we were playing Boston, they were down 15 points and they were cheering their team like they were winning the game. They're so into the game.' This is special for us, especially for him.

"Ever since Boston, Danny Ainge and the whole organization began to show interest in him, that opened his eyes. He always had a good feel about Boston."
Phillips Arena in Atlanta finished among the bottom eight teams in the league in attendance last season with an (89 percent capacity). The TD Garden was filled to 98 percent capacity during the season and Boston had on average 1,400 more fans at home games than Atlanta during the regular season.
According to Brian Windhorst of ESPN.com, Horford turned down a five-year, $136 million offer from Atlanta in order to join Boston's emerging young roster. The four-time All-Star was drafted by the Hawks at No. 3 overall in 2007 and played the first nine seasons of his career in Atlanta.