Celtics
Morning Sports Update: Celtics will reportedly guarantee Amir Johnson and Jonas Jerebko's contracts
Good morning, sports fans.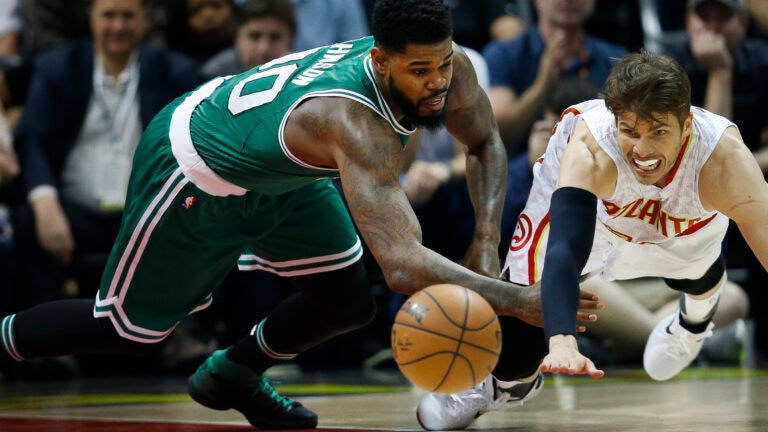 The Red Sox win, the Celtics get good news about Jaylen Brown's injury, and the C's are reportedly expected to guarantee Amir Johnson and Jonas Jerebko's contracts.
Celtics will reportedly guarantee deals of Amir Johnson and Jonas Jerebko: The Celtics likely are to guarantee the contracts of forwards Jonas Jerebko and Amir Johnson before Thursday's deadline, according to multiple league sources. (The Boston Globe)
Celtics top pick Jaylen Brown reportedly undergoes MRI, is OK: The Celtics forward suffered a hyperextension in the Celtics' summer league game against the Sixers on Monday.
Jaylen Brown underwent and MRI on his hyperextended knee and he's OK. Sounds like he might sit tomorrow as precaution though.

— Adam Himmelsbach (@AdamHimmelsbach) July 7, 2016
Red Sox pitching analyst Brian Bannister outlines some adjustments for pitching staff: Bannister is focusing in on the Red Sox' first-inning woes. Entering Wednesday, they had been outscored, 30-2, in the first since June 12. (The Boston Globe)
Tom Brady finishes at No. 2 in NFL Top 100, Gronk comes in at No. 9: Carolina Panthers quarterback Cam Newtown was chosen as the No. 1 player of The Top 100 Players of 2016 by his fellow pros. Newton's ranking was revealed on the Top 100 finale on NFL Network Wednesday evening. (NFL.com)
Arguably the GOAT.

TB12. #NFLTop100 pic.twitter.com/g89t7Iit40

— NFL Network (@nflnetwork) July 7, 2016
GRRROOOONNNNKKKKKKK.#NFLTop100 pic.twitter.com/TzIodzFeiL

— NFL Network (@nflnetwork) July 7, 2016
Travis Shaw to undergo X-rays for bruised left foot: Red Sox third baseman Travis Shaw will undergo X-rays to determine the extent of an injury sustained when he fouled a ball off his left foot in the bottom of the fourth inning of Wednesday night's 11-6 win over the Rangers at Fenway Park. (RedSox.com)