Celtics
Al Horford says his signing 'will open the doors for many other big free agents'
Will Horford help the Celtics reel in another major free agent in 2017?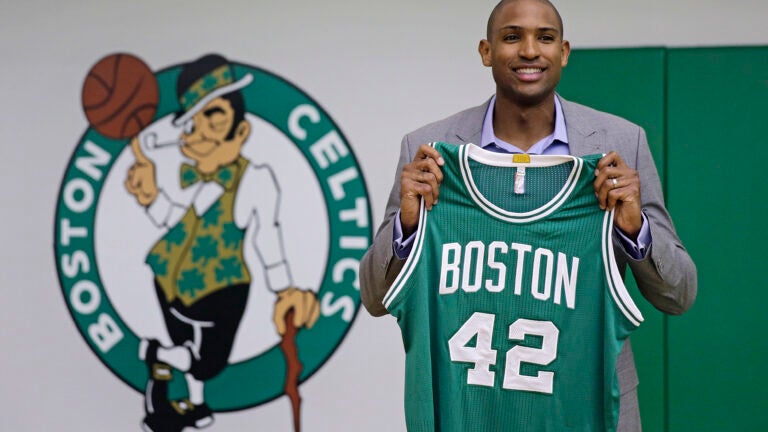 At his introductory press conference on Friday, Al Horford said he came to Boston, in part, because he admired the Celtics' long history of winning. He surely hopes to continue that legacy.
But his signing upended a different franchise trend: the Celtics had a long history of failing to sign marquee free agents. And the 30-year-old big man seems to hope to continue to upend that tradition.
"In years to come, I feel like this will open the doors for many other big free agents," Horford said Friday. "You have to consider this is a special place, and I think that people that are open to it will see how special this place is."
Horford wasn't enough of a selling point for the Celtics to lure superstar free agent Kevin Durant, who signed with the Warriors after mulling joining Horford in Boston. But the loaded 2017 free agent class includes stars like the Thunder's Russell Westbrook, the Magic's Serge Ibaka, the Knicks' Derrick Rose, and possibly the Jazz' Gordon Hayward and the Clippers' Blake Griffin and Chris Paul.
Celtics president of basketball operations Danny Ainge reiterated Friday, as he did Thursday, that this roster is still a work-in-progress.
"Right now, [signing Horford] definitely makes us better than we were last year. We felt like we were rightfully the third-seed in the Eastern Conference," Ainge said when asked if the current Celtics roster was a championship team. "But I think we're not done. I think we still have work to do."
https://twitter.com/steve_hewitt/status/751429798661062656