Celtics
Larry Bird is not the biggest fan of NBA rivals joining forces
Bird 'couldn't imagine going to the Lakers'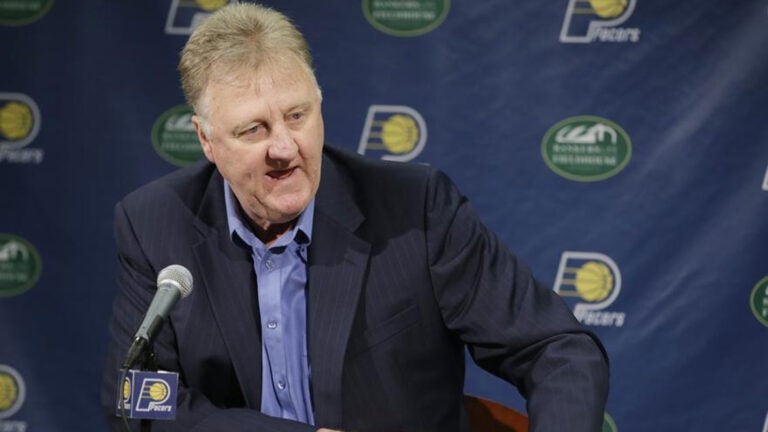 Larry Bird and Magic Johnson helped to popularize the NBA as rivals. And Bird is apparently not a huge fan of the idea where current superstars join forces (as Kevin Durant recently did signing with the Warriors), though he added important context to his critique.
"That's why we have free agency," Bird said in an interview with Sirius XM NBA radio when asked about players like Kevin Durant switching teams. "If they stay within the rules, I have no problem with it and I'm happy for them. But you like to be on a team where you can be competitive. I know back in the day, I couldn't imagine going to the Lakers and playing with Magic Johnson. I'd rather try to beat him,"
Bird did add in the important caveat that players of his era were unable to move freely, since true free agency wasn't adopted until later. This, he noted, was an important benchmark that he helped to fight for and still believes.
"I can remember years ago we were fighting when I was playing for free agency, pure free agency," Bird said.
And Bird also accounted for his own unique circumstances. The Celtics teams that he played for were already a team of superstars.
"I could never imagine myself going and joining another team with great players because I had great players. I was in a great situation."
Here's the full interview:
https://soundcloud.com/siriusxmnba/hall-of-famer-larry-bird-says-he-couldnt-imagine-joining-magic-johnson-and-the-lakers