Celtics
Jae Crowder: Kevin Durant's decision to join Warriors was a 'slap in the face'
The veteran small forward was shocked that Durant elected to sign with the Warriors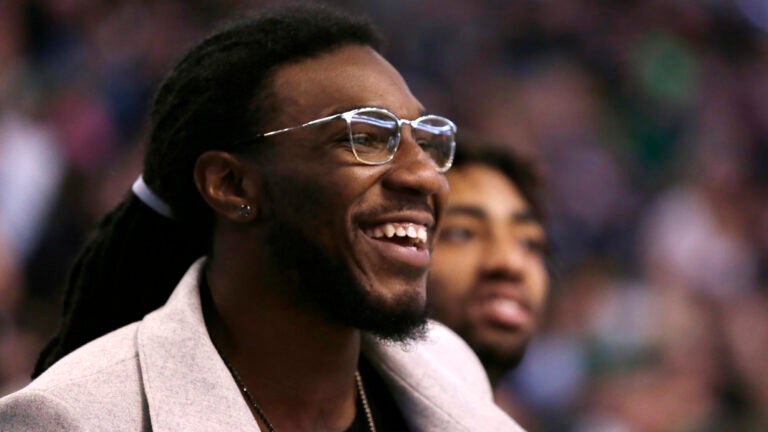 The Celtics were one of the few teams in the NBA that matched up well with the Golden State Warriors last season. After pushing them to double overtime in a matchup at the TD Garden in December, Boston became the first squad to beat them at Oracle Arena in March during the Warriors' historic 73-win campaign in 2015-16.
Those performances against the defending Western Conference champions proved to be a big part of the Celtics' free agent pitch to superstar Kevin Durant this month, according to Jae Crowder. The veteran small forward told MassLive.com that the Celtics used a big part of their meeting with the 27-year-old to show him the team's formula to take down Golden State.
"We played him clips from both games and told him basically the scouting report of how we guarded Steph (Curry) and Klay (Thompson) — our entire game plan, basically. That's what made me mad. We (expletive) told him everything we do to beat these guys, and we beat them, and he went and joined them. … I felt like afterward, I was talking to Isaiah, like maybe after you sit back, you shouldn't have told him everything, but who the (expletive) thought he was going to Golden State, realistically? It was like a slap in the face for us, basically."
The Celtics will have to rework their Golden State game plans anyway against a Warriors roster that now features Durant on the wing, but the small forward is focused more in the interim on taking a step forward in the Eastern Conference with the help of new signee Al Horford.
"We have to see Cleveland," Crowder said. "That's where my focus is, that's what drives me. We have to beat those guys to advance."