Celtics
Celtics reportedly agree to one-year deal with Gerald Green
The 6-foot-7 swingman has played for eight different teams in his career, including two seasons in Boston.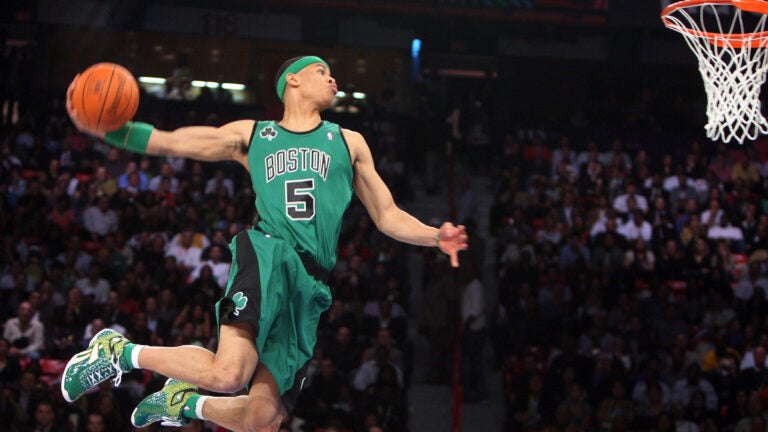 Gerald Green will get a second chance to play for his original team next season, as Sean Deveney of the Sporting News reports that the Celtics have come to terms on a one-year deal with the 30-year-old swingman. The contract will be for the veterans minimum but will also be fully guaranteed according to Steve Bulpett of the Boston Herald.
Green began his career in Boston over 11 years ago after he was selected at No. 18 overall in the 2005 NBA Draft. After two up-and-down seasons, the 6-foot-7 swingman was dealt by Danny Ainge as part of the massive trade package that landed Kevin Garnett in the summer of 2007.
The former dunk champion has played for eight teams during his nine NBA seasons, most recently for the Heat in 2015-16. He started 14 of 69 games for Miami last year, averaging 8.9 points and 2.4 rebounds per game. Although Green is a 36 percent career 3-point shooter, he struggled with his perimeter range in South Beach, hitting just 32.3 percent of his attempts from downtown.
Green's addition will further crowd a Boston backcourt that includes Isaiah Thomas, Avery Bradley, Marcus Smart, Terry Rozier, James Young and R.J. Hunter. Young and Hunter appear to be likely candidates to fight for one of the team's final roster spots in training camp in October after underwhelming performances in summer league.
Danny Ainge's biggest trades
[bdc-gallery id="1020444″]