Celtics
Isaiah Thomas isn't happy about his Sports Illustrated player ranking
He thinks he should be higher than 45.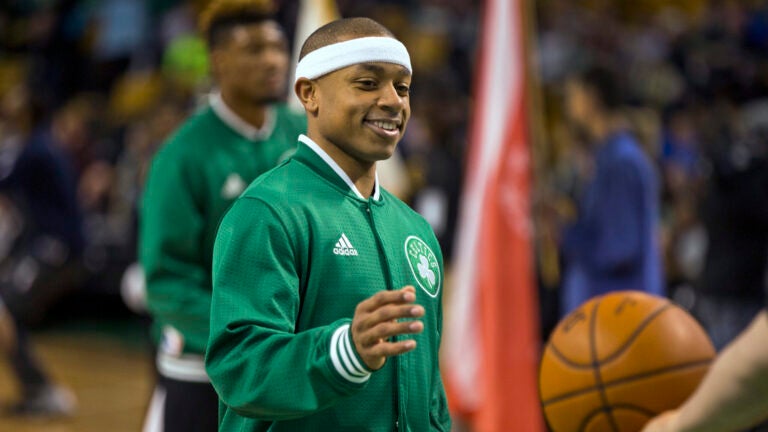 Earlier this week, Sports Illustrated released a ranking of the top 100 NBA players, and one Celtics player on the list wasn't satisfied with his placement.
Isaiah Thomas is ranked 45th, along with teammates Al Horford (18),  Jae Crowder (53), Avery Bradley (72), and Amir Johnson (86).
IT took to twitter to express his disappointment:
45? SI rankings are a JOKE!!

— Isaiah Thomas (@Isaiah_Thomas) September 16, 2016
A top-50 ranking for a player who stands at just 5'9″ and was the 60th pick in the NBA draft is certainly an accomplishment, but Thomas' reaction is true to his nature. Not only does he have a history of using doubters to motivate himself, he has a history of using these exact same doubters:
Sports illustrated Rankings are a JOKE lol. Feels like back in HS when those POLITICAL rankings would come out & we would just laugh it off

— Isaiah Thomas (@Isaiah_Thomas) August 31, 2015
That tweet came after he was ranked 88th in last year's SI rankings, and while Thomas may seem hard to please (after all, he did jump 43 spots), averaging 22.2 points per game and leading a team to the playoffs warrants high praise.
As it turns out, he wasn't the only player upset with his placement. DeMar DeRozan of the Raptors, who comes in just a spot behind Thomas, also used twitter to give his (censored) reaction to his ranking:
https://twitter.com/DeMar_DeRozan/status/776611601520533504