Celtics
Watch Jaylen Brown take flight with a tomahawk jam in his Celtics debut
The rookie small forward was not shy about attacking the rim in Boston's preseason opener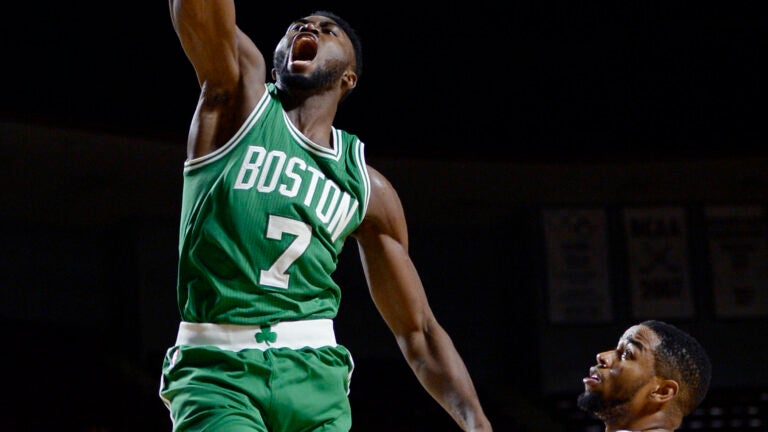 Danny Ainge has raved for months about Jaylen Brown's athleticism after selecting him with the No. 3 overall pick in the 2016 NBA Draft. It did not take long during the rookie's preseason debut with the Celtics to see what Ainge was talking about.
The 6-foot-7 small forward took flight in the fourth quarter of Boston's 92-89 defeat against the Philadelphia 76ers on Tuesday night, juking a defender off his feet with a shot fake before attacking the rim with a tomahawk slam.
Brown almost threw down another highlight-reel jam in the first half, but was denied by Sixers rookie Joel Embiid at the rim.
Brown's fourth quarter finishes capped an encouraging performance from the 19-year-old in his Celtic debut, as he filled up the box score with eight points, four rebounds and four assists in 21 minutes. The swingman will get a chance to build on that output when the Celtics visit the Charlotte Hornets on Thursday night.