Celtics
Danny Ainge had some strong words for Celtics guard James Young
Young earned a roster spot this week, but Ainge wants him to keep fighting.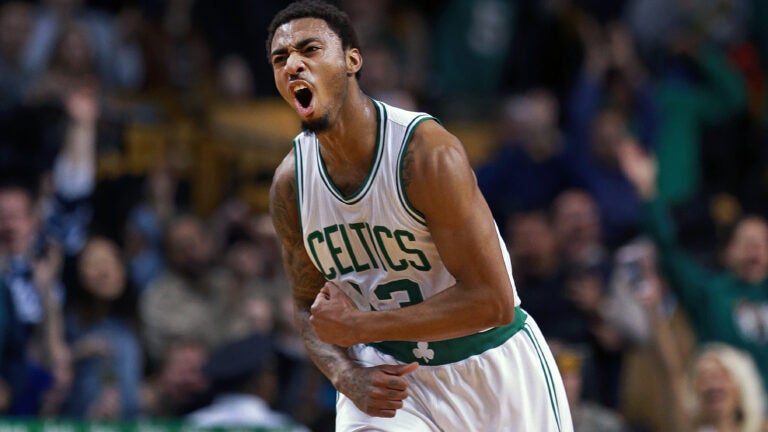 In the competition for a Celtics roster spot this week, R.J. Hunter lost out to James Young. Hunter, a 2015 first round pick, was cut on Monday. Young, a 2014 first round pick, was retained.
Danny Ainge, the Celtics' president of basketball operations, described Young's situation in a recent quote to the Boston Herald. The Celtics executive pointed out that the 21-year-old has to continue fighting for his spot on the team:
I told him this morning that I think this is the first time he's earned anything in his life. He earned this by his play, day in and day out, and he just has to keep earning it. He was given a lot as a young kid, with a lot of promise and a lot of potential and like we talked about earlier this summer, he had to come out and win a spot with some good competition, and he did. So he just needs to keep doing what he's been doing. He's had a good six weeks of consistent play, hard work and professionalism and that's what he needs to continue to do.
In 60 career games for the Celtics, Young has averaged 8.9 minutes per game and 3.4 points per game.