Celtics
Watch: Amir Johnson was perfect from 3-point range against the Bulls
Johnson was on fire in the Celtics' win over the Bulls, filling in for Al Horford admirably.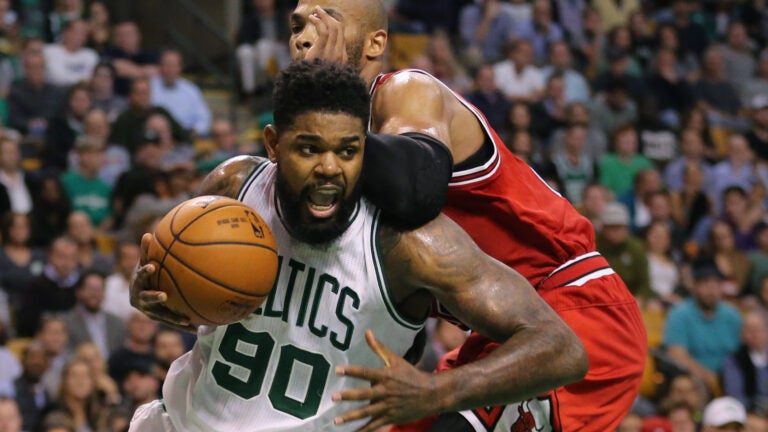 Amir Johnson has made 32.8 percent of his career 3-point attempts, and had attempted just one this season entering last night's game.
But with Al Horford down, the Celtics needed Johnson to space the floor and the results were impressive. Check out this shot, in which he senses Isaiah Thomas driving the lane and consequently steps out of the way to clear the lane. His defender Taj Gibson stays to help, and Thomas kicks to Johnson.
Amir Johnson cans his FOURTH trey of the night! He's a perfect 4-for-4 from downtown! ???? pic.twitter.com/eGKEfrk2hz

— Boston Celtics (@celtics) November 3, 2016
Johnson looked the part of a star, finishing with 23 points, 6 rebounds, 3 assists, 2 blocks, and 3 steals, but most impressively he was 4-4 from 3-point distance. The Celtics will now be faced with the undefeated Cavaliers and LeBron James tonight in a nationally televised game at 8 p.m.