Celtics
Celtics' Marcus Smart got posterized—but it was called a charge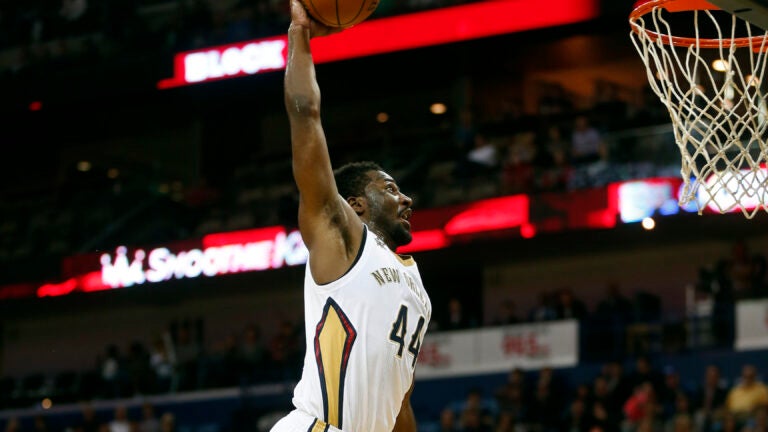 If a highlight-reel dunk gets called an offensive foul, is it still worthy of a poster?
Celtics guard Marcus Smart took a charge (or flopped) on Pelicans forward Solomon Hill in the first half of Monday night's game, but Hill finished the dunk over Smart, leaving fans wondering just that.
The Pelicans celebrated their 106-105 win with a Vine of the dunk-that-wasn't on Twitter.
https://twitter.com/PelicansNBA/status/798368961414897664