Celtics
Jonas Jerebko is in the midst of an incredibly hot shooting streak
The 6-foot-10 forward has made 17 of his last 20 shots from the field.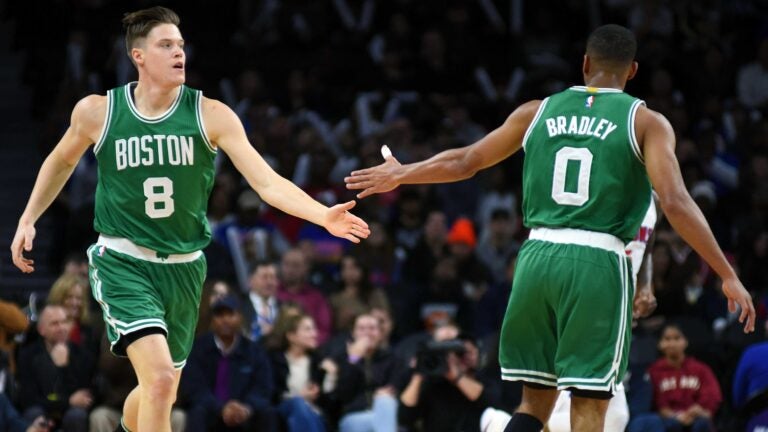 One thing Brad Stevens has always asked of reserve Celtics forward Jonas Jerebko is to help spread the floor with his shooting ability. The 6-foot-10 Swede has done more than his fair share on that front over the past two weeks for Boston.
The seventh-year forward is in the midst of the most impressive shooting stretch of his career. Dating back to the second half of the Celtics' win over the Mavericks on Nov. 16, Jerebko has made 17 of his last 20 shot attempts from the field (85 percent). The 29-year-old's marksmanship is even better from 3-point range over that period, as he's made eight of his last nine attempts from beyond the arc.
The hot play hasn't necessarily impacted Jerebko's own shot selection, as he's still only averaging less than four shot attempts per game (3.9). The streak has allowed him to shake off a slow start to the year and post career-highs in FG percentage (49.3%) and 3-pt percentage (44.4%) through 17 games.
"I'm not the one to force shots," Jerebko said last week. "I'd rather find the open man, make the simple play. But I know I can shoot the ball. They can't leave me open. That's one of my strengths."  
With Al Horford back healthy, the competition to carve out regularly playing time in a crowded Celtics frontcourt is no easy task for most of Boston's reserve bigs. However, Jerebko is making a strong case for Stevens to increase his 17.5 minutes per game average with this latest stretch.