Celtics
Jae Crowder felt disrespected by Gordon Hayward cheers from Garden crowd
Crowder expressed his displeasure with Boston fans on social media Tuesday night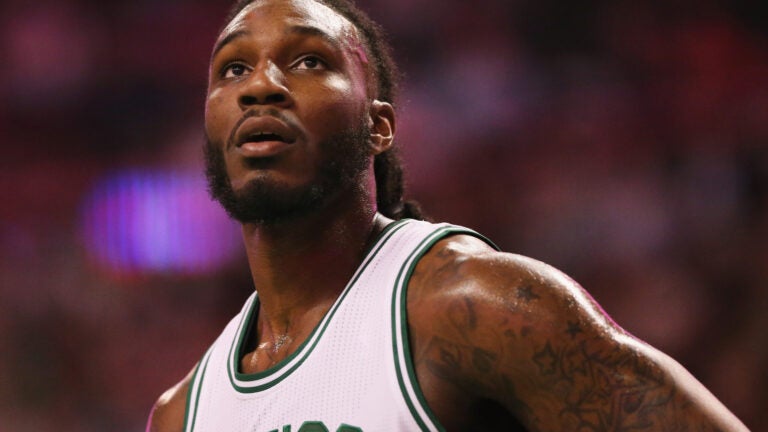 Jae Crowder has expressed an appreciation for Celtics fans throughout his career in Boston, but those warm feelings faded, at least briefly, on Tuesday night.
The TD Garden crowd greeted Utah Jazz forward Gordon Hayward, a potential free agent target this summer, with some cheers during the pregame introductions prior to the Celtics-Jazz matchup. Those cheers did not sit well with Crowder, who voiced his displeasure after the game on Twitter and with reporters.
HOME TEAM FANS CHEERING FOR THE OPPOSING PLAYERS NOW.. AW MAN OK… SMH BUT GOOD WIN FELLAS ONTO THE NEXT ONE.!!

— JAE CROWDER (@CJC9BOSS) January 4, 2017
"I heard the cheering before the game. I didn't like that at all," he said. "I think that was a sign of disrespect to me from the fans. That sparked a little fire in me."
The small forward took out his frustrations on the court in a positive way, matching a season-high with 21 points on 6-of-8 shooting in the Celtics' 115-104 win.
It wasn't the first time that Crowder showed his displeasure in hearing Hayward's name connected to the Celtics. He tweeted out some sleeping emojis when an article surfaced last summer about the Butler product being a likely free agent target for Boston. Hayward plays the same position as Crowder.
The 26-year-old Celtic also responded to some fans on Twitter questioning his dismay with the cheering of Hayward before deleting those tweets later in the evening.
Sooo Jae Crowder seems pretty upset about the #Celtics crowd cheering for Hayward. pic.twitter.com/plCOQZtefW

— Cameron Tabatabaie (@CTabatabaie) January 4, 2017
Crowder is under contract with the Celtics through the 2019-20 season.