Celtics
Watch Isaiah Thomas make another circus shot against the Raptors
The point guard scored three of his team-high 27 points in impressive fashion vs. Toronto.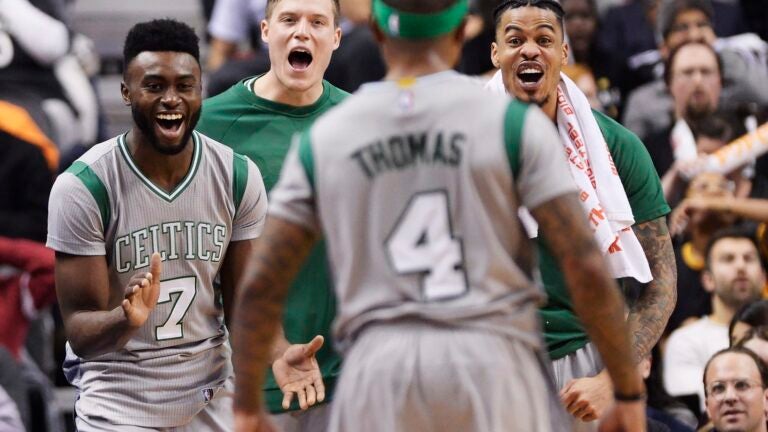 Isaiah Thomas has put together a lengthy catalog of impressive shots during the 2016-17 season and on Tuesday night against the Raptors, he added another one to the list.
The 5-foot-9 point guard pocketed a steal midway through the third quarter and pushed it up the floor against an unset Toronto defense. Raptors guard Kyle Lowry tried to stop the fast break with a foul, but Thomas wisely recognized his strategy as it was happening. In response, he threw up a running 26-foot jumper while Lowry fouled him, drilling the bucket for an opportunity at a four-point play.
Isaiah Thomas. How in the WORLD did you make that shot?!
RT and get this man to the All-Star game! #NBAVote pic.twitter.com/MJzQk8rQrY

— Boston Celtics (@celtics) January 11, 2017
Thomas missed the free throw that would have made it a four-point play, but the incredible basket highlighted another productive night for the All-Star guard. He scored a team-high 27 points for the Celtics, but it ultimately wasn't enough in a 114-106 setback to the Raptors.