Celtics
Looking back on Larry Bird's famous 'lefty' performance
"I'm saving my right hand for the Lakers."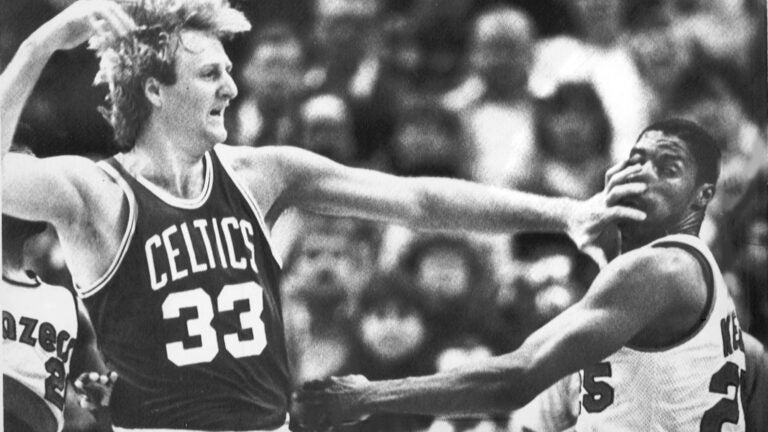 Before Tom Brady was winning Super Bowls in dramatic fashion, and David Ortiz helped reverse the Red Sox' curse, Larry Bird was New England's local sports miracle worker. Few performances demonstrated his legendary talent more than his famous triple-double "lefty" game.
In Portland on February 14, 1986, Bird played much of the Friday night game left-handed. Though he didn't play exclusively with his left hand against the Trail Blazers, Bird did nail 10 of his 21 field goals with his "off" hand. He finished with 47 points, 14 rebounds and 11 assists. Also, it was his 14-foot fadeaway with three defenders in his face that won the game for the Celtics, 120-119, in overtime.
"I'm saving my right hand for the Lakers," Bird told The Boston Globe's Dan Shaughnessy afterward in an article titled, "Just call him lefty Bird." The Celtics went on to beat the Lakers two days later, 105-99. Bird, unleashing his right hand, recorded 22 points and 18 rebounds.