Celtics
Celtics' Amir Johnson staying positive and ready to contribute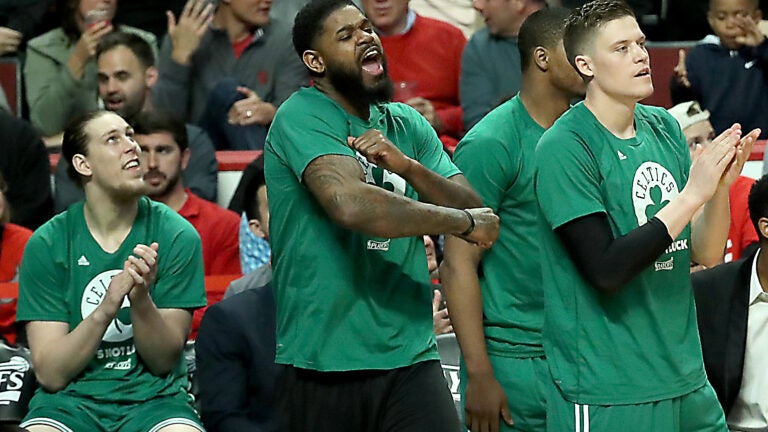 WALTHAM — After the Celtics finished practice on Monday, several players left the facility to go home and rest, and others lingered and played lighthearted shooting games, smiling and laughing and keeping the mood light.
Meanwhile, on a side basket, center Amir Johnson calmly and quietly fired up one jump shot after another, with assistant coach Jay Larranaga leading a small group of staffers rebounding for him.
"If things aren't working out for you, you know you've got to do the next thing," Johnson said. "If the offense puts you in a position to shoot threes, man, you'd better go ahead and work on your threes, so that's what I've been doing."
Read the complete story at BostonGlobe.com.
Don't have a Globe subscription? Boston.com readers get a 2-week free trial.