Celtics
LeBron James, Kevin Love help Cavs rout Celtics 117-104 in Game 1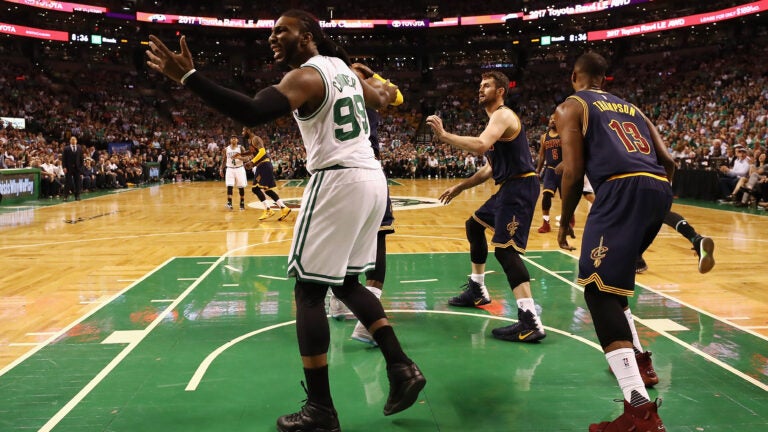 BOSTON (AP) — LeBron James had 38 points, nine rebounds and seven assists and the Cleveland Cavaliers beat the Boston Celtics 117-104 on Wednesday night in Game 1 of the Eastern Conference finals.
Kevin Love added a playoff career-high 32 points and had 12 rebounds to help the Cavaliers improve to 9-0 in the first three rounds of the playoffs. They opened 10-0 last season en route to their first NBA title.
James scored at will in the first half and the Cavs built a 26-point lead. Love opened up the floor for James, burying outside jumpers and forcing Boston to leave defenders one-on-one with James.
Avery Bradley and Jae Crowder led the Celtics with 21 points each. Isaiah Thomas had 17 points. Boston missed 11 of its first 14 shots.
Game 2 is Friday night in Boston.
___
More AP NBA: apnews.com/tag/NBAbasketball