Celtics
Are Cavs the Monstars? No. But LeBron might be leading the Tune Squad. They Won.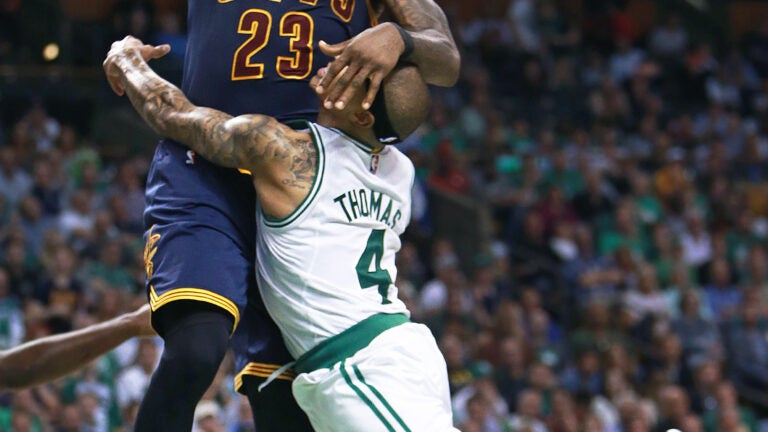 Isaiah Thomas is right about this: The Cavaliers are not the Monstars. Unfortunately, for the Celtics, the Cavs not being the Monstars might not be entirely good news when it come to any Space Jam-NBA playoff parallels.
"We're not scared of Cleveland. They're not the Monstars," Boston's All-NBA second-team point guard said Thursday, a day after his team was thrashed by the Cavs in Game 1 of the Eastern Conference Finals. "They're not on Space Jam."
As any student of the 1996 live action-animation double-threat film will tell you, it was the Monstars who lost the big game on Space Jam. Therefore, it's probably the opposing Tune Squad that Isaiah would really need to worry about. Sure, that team's supporting cast was a bunch a cartoon characters. But they also had Michael Jordan.
They won. And their decisive bucket might look familiar:
As if the similarity between J.R. Smith and Daffy Duck didn't seal the Cavs-as-Tune Squad comp, James has been rumored to star in a potential sequel of Space Jam since signing a deal with Warner Bros. in 2003, according to Variety.
'Space Jam 2' starring LeBron James is officially happening pic.twitter.com/r8h9cT9GAh

— The 90s Life (@The90sLife) April 16, 2017
If the long-rumored sequel ever happens, bringing back Larry Bird could prove crucial.
https://www.youtube.com/watch?v=3LH8qisTVj0