Celtics
Danny Ainge confirms Lonzo Ball won't work out for the Celtics
"It's not ideal."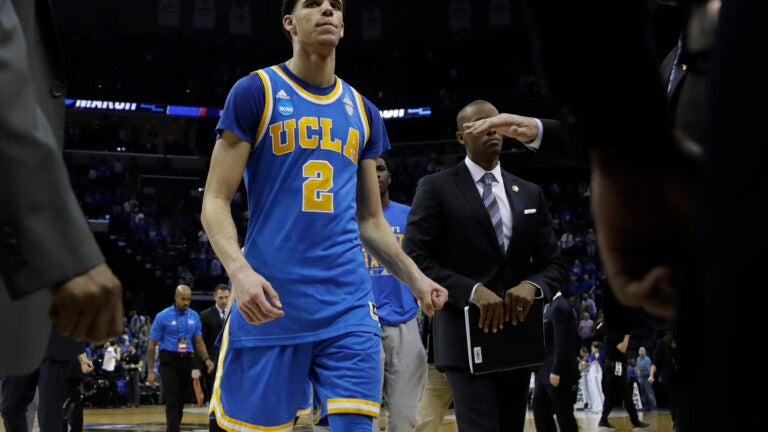 Danny Ainge holds the top pick in the upcoming NBA draft, but the Celtics president of basketball operations won't be able to see one of the draft's projected top picks, Lonzo Ball, work out before making the selection.
Ainge, who was a speaking on 98.5 The Sports Hub's Toucher & Rich on Thursday morning (as he was driving to White Plains, New York to watch several rookie workouts) explained the circumstances. Asked whether any rookies had definitively said they wouldn't workout for the Celtics, he mentioned Ball specifically.
"It's not ideal," Ainge said.
According to Danny Ainge on our show this morning, Lonzo Ball informed the Celtics that he will not be working out for them. #Celtics

— Toucher and Rich (@Toucherandrich) May 25, 2017
Following up, Ainge was quick to explain that Ball's decision is far from unprecedented.
"We've drafted guys that wouldn't come in for workouts before," Ainge noted. "I mean it's not the end of the world. We've watched him play." Ball, according to Ainge, did not give a reason for his decision.
Ainge's comments only confirm an earlier quote from Ball's father, LaVar, who said following the lottery that his son would only work out for the Lakers.
Ultimately, it may not matter for the Celtics. While there is still uncertainty about who the top pick will be, the leading candidate is Markelle Fultz, not Ball.