Celtics
Markelle Fultz said he knows that the 'fans are crazy' in Boston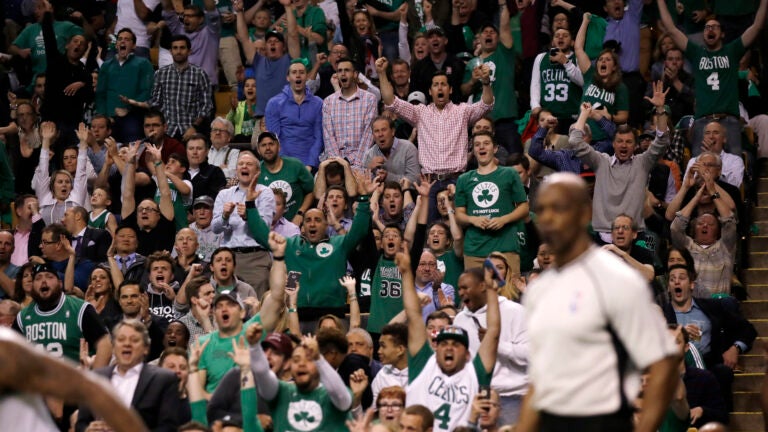 NBA draft prospect Markelle Fultz has never been to Boston, but the University of Washington point guard told ESPN's Jeff Goodman that he knows one thing is certain: "The fans are crazy."
According to Goodman's interview with the potential No. 1 overall pick, Fultz admitted he doesn't know "a ton about the city," but what he does know is that the storied franchise has quite the rowdy fan base.
Most recently, two spectators in the TD Garden crowd engaged in a fist fight while watching Game 7 between the Celtics and the Washington Wizards.
However, the fervor of the fans hasn't deterred Fultz's interest in joining the Celtics.
"I want to be the No. 1 pick really bad," he told ESPN. "It's been a dream of mine since I was a little kid, and I feel like I would fit well in Boston."
As for why he thinks he deserves to be taken first?
"I'm a versatile point guard who is unselfish and can score at all three levels," he said. "I can rebound, block shots, push the ball, basically anything you need from a guard. Off the court, I'm humble."
The 2017 NBA Draft will take place on June 22 at the Barclays Center in Brooklyn.