Celtics
Here's how people reacted the last time the Celtics used their No. 3 pick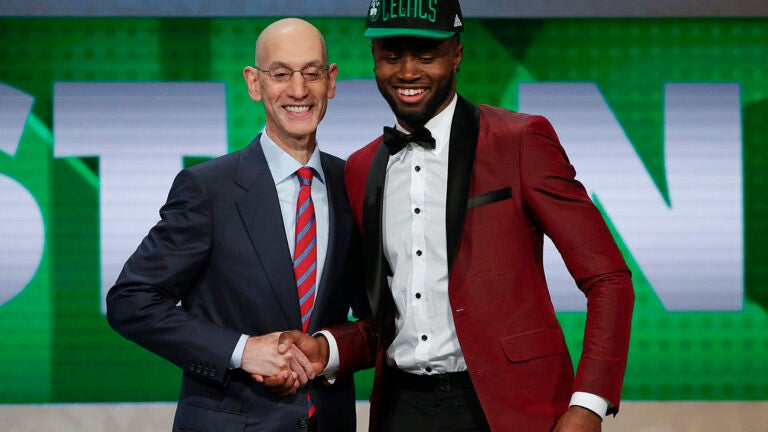 Jaylen Brown just completed a tantalizing rookie season, flashing his potential for seasons to come, but the reception was not overwhelmingly positive on draft night one year ago. When the Celtics used their third pick in the 2016 NBA Draft to select the then 19-year-old from California, it appeared as though fans were rather disappointed with the team's choice.
Jaylen Brown?! His table's reaction. Then the crowd's reaction. #Celtics #NBADraft pic.twitter.com/Rb90uP6nAF

— Alex Holley (@AlexHolleyFOX29) June 23, 2016
Fans @tdgarden react 2Jaylen Brown selected third by #Celtics
Fan reaction mixed at best. @RochieWBZ ok with it #wbz pic.twitter.com/8TLW3BXyj5

— Scott Sullivan (@SullyBunz) June 23, 2016
The shock coupled with the unhappiness surrounding the decision caused many at the TD Garden to erupt in boos, though a few cheers were also sprinkled in.
Mix of cheers and boos inside TD Garden as Celtics co-owner Wyc Grousbeck announces Jaylen Brown as C's player for present and future.

— James Toscano (@Jimmy_Toscano) June 23, 2016
https://twitter.com/trenni/status/746130661963010049