Celtics
Watch Jayson Tatum drain shot after shot at Celtics practice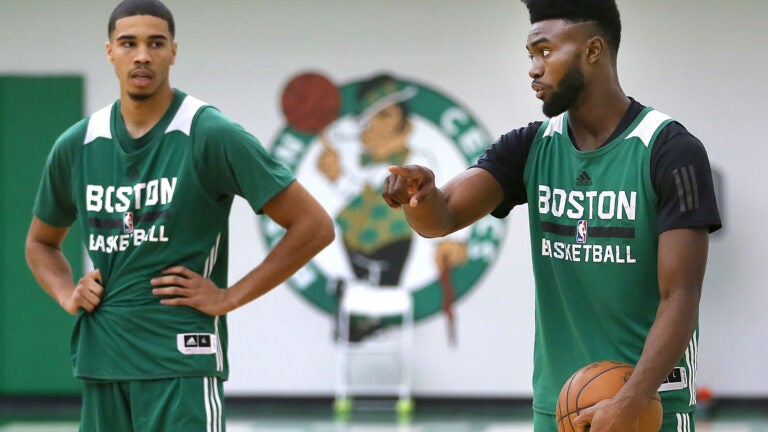 Celtics rookie Jayson Tatum made his mark at the team's offseason practice on Friday, draining a barrage of three-pointers in an impromptu shooting contest.
ESPN's Chris Forsberg reported that Tatum and fellow No. 3 pick Jaylen Brown (now known as "7-11") faced off in a three-point shooting contest Friday. While Forsberg didn't say who won, he did capture Tatum draining 10 treys in a row.
JAYLEN VS JAYSON POST-PRACTICE 3-POINT CONTEST AND ROOKIE JUST RIPPED OFF 10 STRAIGHT. #711 pic.twitter.com/8Ux7YYsVqN

— Chris Forsberg (@ESPNForsberg) June 30, 2017
Tatum only made 40 three-pointers during his one season at Duke, the lowest total out of any Blue Devils player with more than two 3-pointers attempted last season. But if this casual shootaround is any indication, he's capable of knocking down quite a few baskets from distance.