Celtics
Why Larry Bird's name is attached to an important NBA salary cap rule
The "Larry Bird Exception," explained.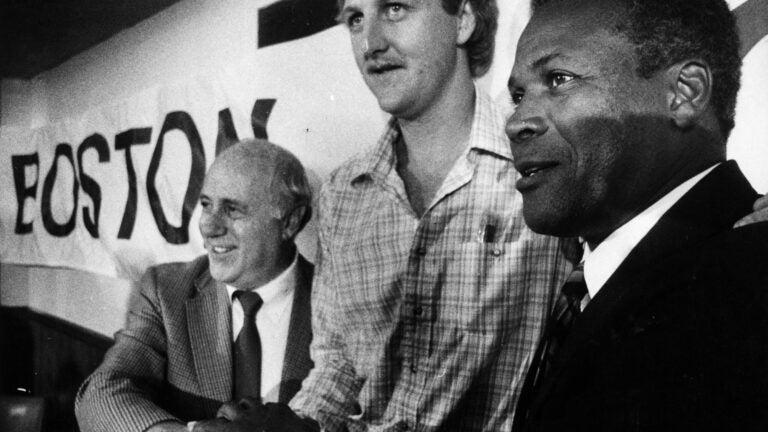 Every year during the NBA offseason, Larry Bird's name will inevitably come up. And while Bird's legacy revolves primarily around his Hall of Fame play on the court, his annual ties to free agent discussion involve a different association: an NBA salary rule is unofficially named after the Celtics legend.
It's popularly known as the "Larry Bird Exception," or as having a player's "Bird Rights." Officially, the distinction is known as the "Veteran Free Agent Exception." It's designed as one of only a few exceptions to the NBA's salary cap, allowing a team to go over the cap in order to keep a player already on its roster. Certain conditions must be met, but if they are, it's a way for teams to go above and beyond in keeping an existing roster together.
The term became synonymous with Bird's name because of its supposed origin. When the salary cap was agreed to in 1983, it was supposed to be a "hard cap," meaning that no team could exceed it for any reason. However, the league eventually allowed for specific exceptions to the cap, making it a "soft cap," (which is still how it works in 2017).
Bird has often been cited as the original beneficiary of the salary cap exception when he signed a (then) monster seven-year contract to stay in Boston in September, 1983. As a result of that, his name has become synonymous with the arcane rule.
Skepticism exists as to whether the Celtics technically utilized the "Larry Bird Exception" when they signed Bird to his deal in 1983 (since the salary cap wouldn't go into effect until the following season), but the perception has nonetheless become reality. The rule has been linked to Bird's name numerous times since 1983, including by the NBA itself.