Celtics
Danny Ainge says trading away Avery Bradley wasn't only about cap space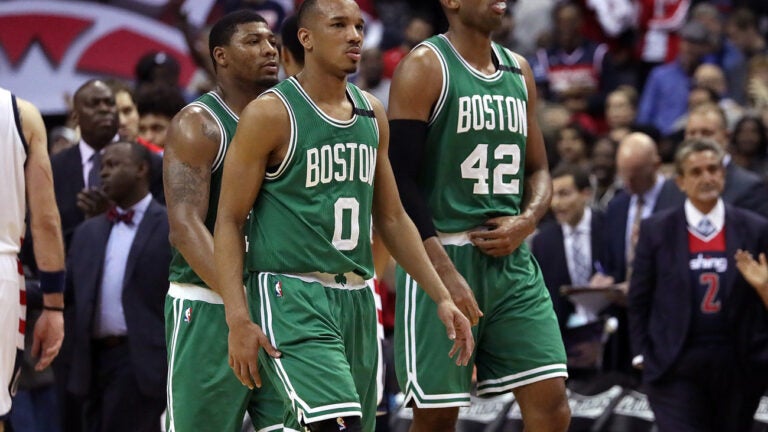 Despite it being the popularly accepted rationale, Celtics general manager Danny Ainge says that trading away Avery Bradley wasn't only about freeing up salary cap room to sign incoming free agent Gordon Hayward.
Of course, that was one reason.
The Celtics were basically forced to trade at least one of their contributing role players to pay Hayward under this year's lower-than-projected salary cap.
But in an interview with The Boston Globe, Ainge explained why it ultimately was Bradley — rather than, say, Jae Crowder or Marcus Smart — whom the Celtics decided to move.
I thought this was good from Ainge explaining some of the rationale for Bradley trade beyond money. Cs are going to be big & versatile: pic.twitter.com/FwvdcxxTQb

— Adam Himmelsbach (@AdamHimmelsbach) July 7, 2017
Ainge told the Globe's Adam Himmelsbach on Friday that the Celtics had a glut of players who could play shooting guard, which was Bradley's position, but not enough to play traditionally bigger positions, like power forward or small forward.
In return for sending Bradley and a 2019 second-round draft pick to the Pistons, the Celtics received Marcus Morris, a 6-foot-9 forward with three-point range and a certain degree of defensive ability.
Despite earlier rumors that Crowder would be the one traded, Himmelsbach reported Friday that, according to an unnamed Celtics source, the team likes Crowder's versatility and thinks he can play alongside Hayward, despite the fact they play the same position.
https://twitter.com/AdamHimmelsbach/status/883350466750423041