Celtics
Fans told Isaiah Thomas to check out these Boston spots for some 'good hoop'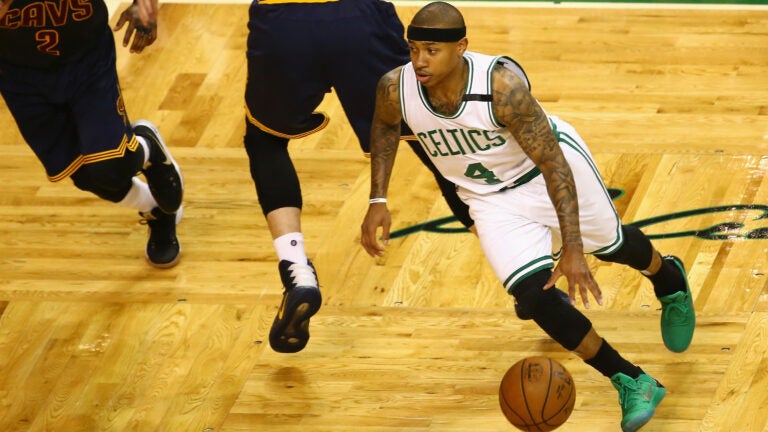 After spending some time back in Washington, Celtics point guard Isaiah Thomas has returned to Boston and is ready to ball.
On Friday, he issued a callout via Twitter in hopes of finding a place to "watch some good hoop."
Nice day to hoop at a park. Where they Hoopin at in Boston? I'm tryna watch some good hoop at a park

— Isaiah Thomas (@Isaiah_Thomas) August 4, 2017
Hundreds of responses flooded in, with suggestions ranging across the city and beyond. Throughout Greater Boston, courts in Mission Hill, the Fenway, Cambridge, and Brighton are among those that received recognition.
McLaughlin playground, Mission Hill come through

— Michael Coakley (@michael_coakley) August 4, 2017
Go to the basketball courts in the Fenway on Park Drive. Great run all night; lights, glass backboards. Real city hoops.

— Perkisabeast (@Perkisabeast) August 4, 2017
M street park in south boston. Tournament 9 AM Saturday. Come support!

— Dot_Tip (@Tip_Reppin_FSW) August 4, 2017
Come to HOYT PARK IN CAMBRIDGE!

— Lion (@Chilloutzy) August 4, 2017
Adams Park. Braintree Ma. Real hoopers only

— Morrey (@Morrey_Eglin) August 4, 2017
Come through Albremarle field in Newton or Rogers Park in Brighton. I'll be there in 10 minutes.

— Mario Tavolieri (@Tavo012Mush) August 4, 2017
only one park to hoop at family!! Malcolm X park #Roxbury

— Sean Hines (@seanhines02119) August 4, 2017
Come thru Green st in Malden

— abby (@abdulali_2) August 4, 2017
Outside of the city, a few users recommended places in the suburbs, down the Cape, and in New Hampshire.
Wellesley high school parking lot courts

— Magnificent Champion (@TuffGenius) August 4, 2017
Brooks park Harwich

— Jake Malone (@JMalone009) August 4, 2017
@ Barnes park Claremont NH. Great hoop. Lots of potential

— Ryan Napsey (@RNapsey) August 4, 2017
https://twitter.com/nkakouris55/status/893517818263744512