Celtics
Just 4 Celtics remain from the Eastern Conference finals team. Here's where the others are now.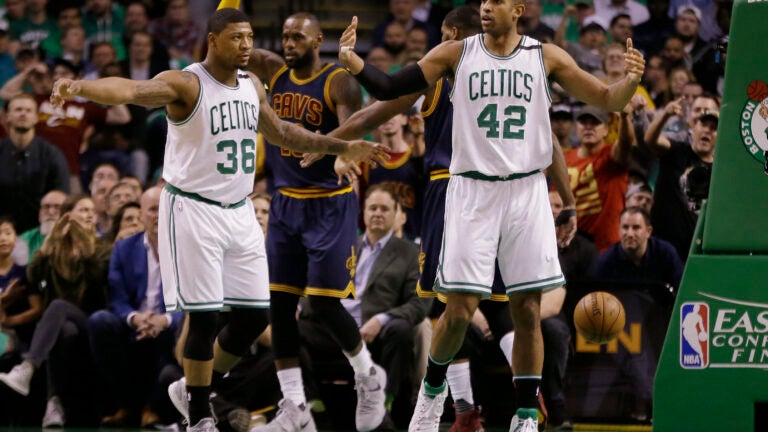 The Celtics may want to play the name game — and perhaps a few icebreakers — before the start of the 2017-2018 season.
As Boston Globe reporter Adam Himmelsbach pointed out, only four players remain from the team's Eastern Conference finals team three months ago, and 11 are now gone after Tuesday night's blockbuster deal.
The latest trade sent Isaiah Thomas, Jae Crowder, Ante Zizic, and the Nets' 2018 first-round pick to the Cavaliers for Kyrie Irving.
The deal left center-forward Al Horford, forward Jaylen Brown, and guards Marcus Smart and Terry Rozier as the only current Celtics to have experienced the Game 5 loss to Cleveland.
Here's where the other 11 went (Zizic wasn't on the roster):