Celtics
The Kyrie Irving-Isaiah Thomas trade caused a major shift in the NBA MVP odds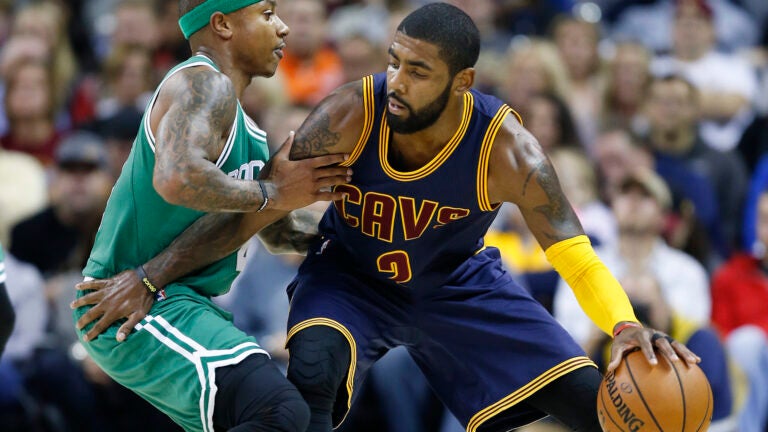 Following their seismic trade, Boston and Cleveland's chances at winning an NBA title both stayed the same for the upcoming season. According to Westgate Las Vegas, the Cavaliers' championship odds (4/1) are still better than the Celtics' (10/1).
NBA Title odds prior to K Irving/I Thomas trade

Cavaliers 4/1
Celtics 10/1

NBA Title odds after trade

Cavaliers 4/1
Celtics 10/1

— Jeff Sherman (@golfodds) August 22, 2017
What drastically changed, however, were the MVP odds for the primary individuals involved in the league-rocking deal. While in Cleveland, Kyrie Irving's chances of take homing the Most Valuable Player award stood at 50/1 — a very unlikely probability given that his former teammate LeBron James was listed to have 6/1 odds. Upon getting traded to Boston, Irving's chances improved to 25/1.
Isaiah Thomas, on the other hand, saw the reverse hold true. The point guard's MVP odds jumped from 30/1 to 100/1 after getting sent to Cleveland.
https://twitter.com/golfodds/status/900144208006086657